Tee It Up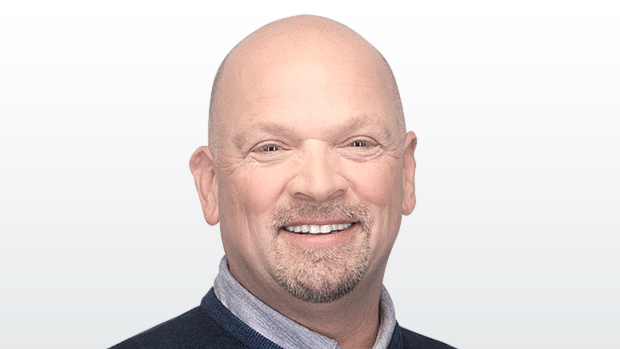 Kevin Haime teaches you a thing or two about Golf while having fun in the process with Tee it up. Get all your golf tips and hints, from one of Canada's pre-eminent golf teaching pros. Tee it up, Saturday mornings from 10 to 12.
Kevin helps fix up your drives, Gives you the secret to a better downswing, Discusses the problem with chasing perfection with brother John Haime and get "lessons from the lesson tee" with his son Jake.

Tee It Up - July 4, 2020

On this week's show, Kevin helps you with your short game, and brings son Jake Haime onto the show to get some lessons from the tee. The guys also debate whether Bryson DeChambeau is breaking golf, and Chris Veltkamp stops by to talk about his Play Junior Golf Tour

Tee It Up - June 27, 2020

It's Iron Week this morning as the fellas take your questions, talk launch angles, Steel VS Graphite and much more!

Tee It Up - June 13, 2020

Kevin is joined by his son Jake this week, and the guys tackle part 2 of their lessons on hitting your driver. They also discuss Bryson DeChambeau's ridiculous club speed, and what's going on at the Colonial

It's Driver Week as Kevin and son Jake review all of the top Drivers! In Hour 2 Darin McCorriston and Andre Borys join Kevin!

Tee It Up - May 30, 2020

Kevin and son Jake help you out in hour one of the show, talking about the importance of your grip, club fitting, and short game. Then artist Tony Harris joins Kev for hour 2, and the guys discuss Catalog 18, some of their favourite courses in the country, and more

Tee it Up

Kevin is live from his golf school for the official opening, Talks about aiming properly, Gripping, John Haime stops by and Greg Chambers joins the show.

Tee it Up

Kevin gives his lesson of the week, Talks club fitting, Dean Brown joins the show and golf books.

Kevin talks about the new PGA Tour schedule, How we open up our game over next few weeks, Challenges for our industry, Top golf books and stuck at home lessons.

Tee it Up

Kevin talks about Jack Nicklaus 6 Masters wins and his instruction books. Also chats with Chris Stevenson and Ping's Andre Borys about their Masters experiences and the state of golf business right now.