Rangers' Stepan on trade market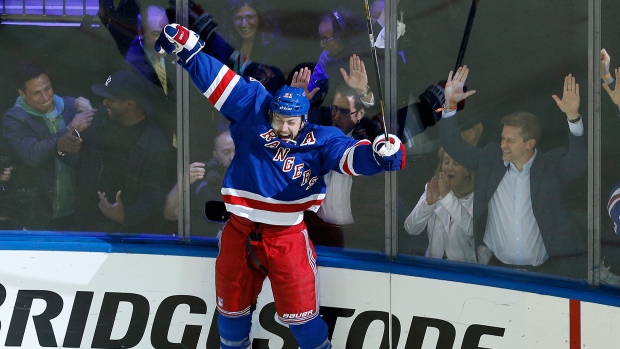 New York Rangers forward Derek Stepan is on the trade market as the off-season starts to heat up, according to TSN Hockey Insider Bob McKenzie.
If the Rangers want to trade Stepan and the $26 million left on his contract over the next four years, they'll have to do it by the end of the month as a full no-trade clause kicks in on July 1. The full no-trade last two years with a modified no trade-clause being implemented for the last two seasons in 2019-20 and 2020-21.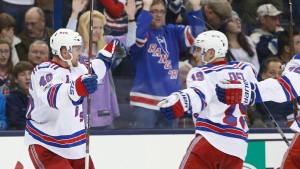 A complicating factor for the Rangers in moving Stepan, however, is the need to meet expansion requirements. Signing Matt Puempel earlier Wednesday allowed the Rangers to meet the expansion needs of two forwards under contract for next season being exposed. Trading Stepan, who is projected to be left exposed with his $6.5 million cap hit, would likely alter the Rangers expansion plans dramatically and leave them exposing a player they are currently projected to protect.
The 26-year-old American scored 17 goals and added 38 assists over 81 games with the Rangers in 2016-17, his seventh year with the club. He added two goals and four helpers over 12 playoff games this season.
Selected by the Rangers 51st overall in the 2008 NHL Entry Draft, Stepan has 128 goals and 232 assists over 515 career games with the Blueshirts.
He signed a six-year, $39 million contract with the Rangers in 2015.
Earlier Wednesday, the Rangers announced they will buy out longtime defenceman Dan Girardi.