Raptors aim to better preserve Lowry for playoffs
Wear and tear of playing big minutes has worn down the veteran point guard over the last three seasons, Josh Lewenberg writes.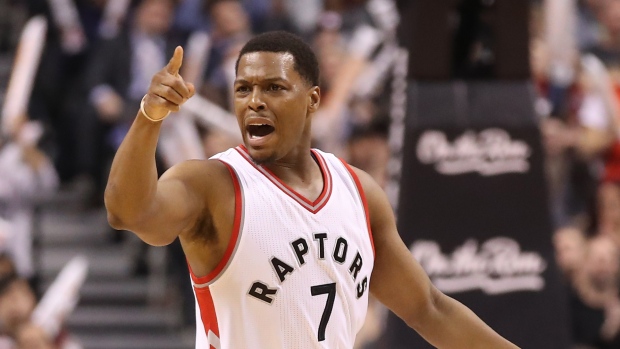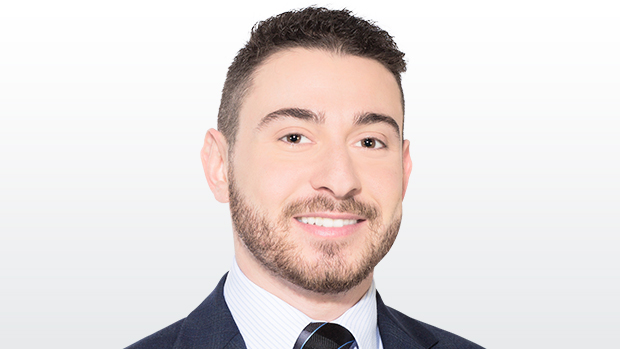 TORONTO – It's no secret that Kyle Lowry's playoff resume leaves something to be desired. The Raptors' all-star point guard hasn't looked like himself when his team's needed him the most. The simplest explanation: he hasn't felt like himself.
In each of the last three years, Lowry was at his best in the first half of the season. In each of his last three years, he ranked among the league leaders in minutes averaged. In each of the last three years, the wear and tear of a long NBA season took its toll and limited him – even knocking him out of the lineup altogether – by the spring.
All but one of the 41 games he missed over that span came after the all-star break. His injuries haven't been fluke things either. They built up over time, exacerbated by all the hits he takes and how hard he plays.
In 2015 it was a series of nagging issues, most notably a sore back, that plagued him. A case of elbow bursitis struck late in the following campaign. Last season, he underwent surgery to correct a long-time wrist problem in February, returning with just four games left before the postseason, which ultimately led to another disappointing showing for him and his team.
The two are not unrelated, of course. With all due respect to DeMar DeRozan, who has become a star in his own right and did an admirable job leading the team in the absence of his backcourt cohort last year, Lowry remains Toronto's most important player. As he goes, they do, and vice versa.
With the $100 million they invested in him over the summer, you can understand why the Raptors are looking for ways to preserve Lowry, who turns 32 in March. The plan going into his 12th NBA season will be to scale back his playing time.
"I think this year we'll be cutting my minutes a little bit," Lowry told TSN. "We're going to try to. …It's more for myself to keep going and find ways to stay healthy and stay locked in and not let the wear and tear get to me, to push through it and make sure that I'm healthy throughout the whole season."
Over the last four seasons – the years in which his Raptors teams made the playoffs – Lowry logged 36.3 minutes per contest. Only three players (James Harden, Jimmy Butler and LeBron James) averaged more over that span. Only Harden averaged more over the last two seasons.
Finding opportunities to give him more rest is easier said than done. It's something the Raptors have talked about in the past, especially at this time of year, but is quickly disregarded once the season begins and winning games becomes the immediate priority. Simply put, the Raptors need Lowry to win games. On many nights, the difference between playing him 40 minutes and 35 – or 35 and 30 – could very well be the difference between winning and losing. He's just that crucial to what they do.
How crucial? Over the last two years he ranked 10th in win shares (an estimate of the number of wins contributed by a player), despite missing 27 games. The only players that ranked higher than Lowry in value over replacement were Russell Westbrook, Stephen Curry, Harden, James, Kawhi Leonard, Kevin Durant and Chris Paul – elite company, to be sure. Toronto outscored opponents by 738 points with him on the court over the last two seasons, but was bested by 24 when he was on the bench.
The Raptors don't exactly have a rich history of winning, which is why they've had trouble seeing themselves as a team that could afford to look ahead. Head coach Dwane Casey would play his starters late in blowouts, just to be safe. The following game always seemed like the priority. They would dodge questions about the playoffs in November, astutely pointing out that they have to get there first.
This off-season marked a notable shift in the club's philosophy. Their plan is to scrap an offence that's generally worked for them in the regular season in favour of one that should hold up better in the playoffs. They're taking the long view now. Ultimately, their fate could be determined by whether they're able to do the same with Lowry. If it comes down to it, are they willing to sacrifice wins in the winter to ensure that their best player is better prepared for the spring?
"That's it right there. We've just got to find a way to kind of understand what the end goal is and not worry about the everyday goal," Lowry said. "We need to worry about the end goal now."
"We both have to be disciplined," said Casey. "I'm competitive, Kyle's competitive and he impacts winning – look at the numbers when he's on the floor and when he's off the floor. But, with that said, it's always hurt us in the last three or four years down the stretch because he expends so much energy, so much passion and it just drains him by the end of the year, whether he'll admit to it or not, because he gives everything he has."
One thing that would aid that process is the development of their young second unit. Understandably, Casey's been reluctant to run out five-man reserve units, without either all-star on the floor, in the past. Those groups haven't fared well since the Lou Williams and Greivis Vasquez-led edition in 2014-15. Meanwhile, the Lowry plus bench lineups have been among the very best in the league.
On Tuesday, the group made up of Delon Wright, Fred VanVleet, C.J. Miles, OG Anunoby and Jakob Poeltl outscored Detroit 35-16 in 10 and a half minutes. If that lineup – which could look similar in next week's season opener – can earn Casey's trust and, at minimum, tread water to start the second and fourth quarters, it would buy Lowry and DeRozan more time on the bench.
Theoretically, the new offence should also help limit some of the wear and tear on Lowry's body. The thinking is that more movement and better spacing will open up more looks for him on the perimeter, where he's become one of the NBA's best shooters, resulting in fewer plays where he's forced to drive into the trees and make something out of nothing. DeRozan's improved playmaking ability should also allow Lowry to play off the ball more often.
To his credit, Lowry is among several Raptor players who came to training camp in the best shape of his life.
"I'm getting older in my career," said Lowry, and for a guy that once told reporters he's too tough to get a concussion, also comparing his healing rate to Wolverine's, this is as close as he's ever come to admitting he's mortal.
"I want to be able to sustain the high level of play throughout the rest of my career until the wheels fall off. I understand that for me as a point guard and as a leader I've got to always be in the best shape to be able to push my team to the limit."