Raptors are a draft night wild card
With limited resources and an expensive core on the books for two more seasons, it will be challenging for Toronto to find ways to improve this off-season, Josh Lewenberg writes.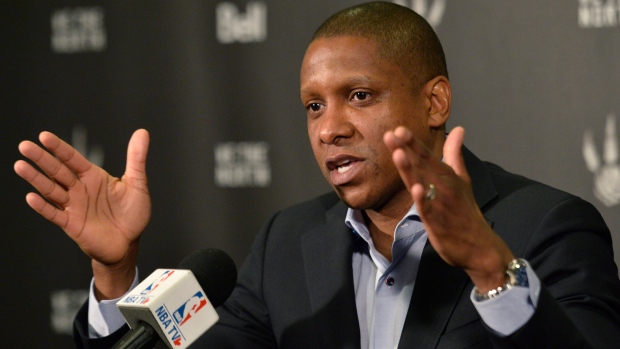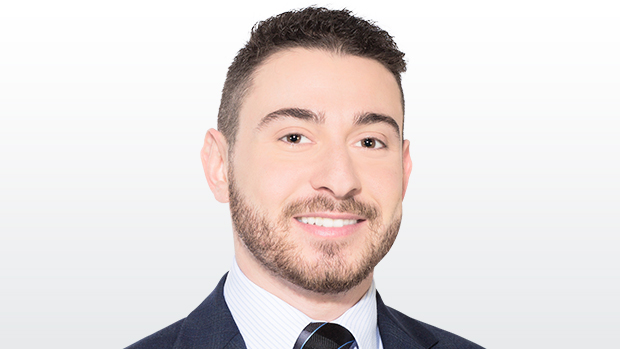 TORONTO – With last week's hiring of new head coach Nick Nurse, the Toronto Raptors can tick off the first box on their summertime checklist, but there is still plenty of work to be done.
The off-season is just getting started, and after kicking it off with a massive shakeup on the bench it's fair to say this should be a crucial one for the franchise.
A year ago at this time, the Raptors were at a crossroads. Fresh off a disappointing postseason exit, Kyle Lowry and Serge Ibaka were about to hit the open market and, according to league sources, management strongly considered taking a big step backwards – a path that would have seen one or both free agents walk, DeMar DeRozan likely traded for picks and prospects and the team built around its younger players.
The decision mostly hinged on whether or not the Raptors would be able to retain Lowry. When the market for the all-star point guard dried up, they opted to keep the band together, giving them a three-year window to remain competitive.
This summer appears to be different in that regard. Both publically and privately, the Raptors have indicated they have no intention of entering a rebuild. They are open to change, and every player on their roster is believed to be available at the right price – as they should be after coming up short again this spring. But the sense is they would need fair value in return for their stars; they're not looking to simply unload those big salaries and hit the reset button.
Assuming that's the case, this isn't a crossroads. It's a roadblock. They want to win, they want to get better, but the question is: How do they improve with an expensive core on the books for another two seasons and limited resources to make major additions?
That challenge begins this week, leading up to Thursday's NBA draft.
For the first time since 2013 – Masai Ujiri's first summer in charge – the Raptors go into draft week without a pick. Their first-round selection was the price to unload DeMarre Carroll's contract on Brooklyn last summer, and they sent their second-rounder to Phoenix for P.J. Tucker in February of 2017. The second-round pick they got from Orlando as compensation for former general manager Jeff Weltman was also included in the Carroll deal.
It wouldn't be a surprise to see them find a way into the draft, in some capacity. Both Ujiri and GM Bobby Webster have gone on the record this past week expressing their interest in acquiring a pick.
Of course, that could mean any number of things at this point.
On Monday afternoon, Marc Stein of the New York Times reported the Raptors are "exploring trade options" in the hopes of acquiring a top-10 pick to select Kentucky freshman and Toronto-born point guard Shai Gilgeous-Alexander.
Unless they are able to sell someone on a package that doesn't include Lowry or DeRozan, which seems unlikely given the asking price for lottery picks, it's hard to imagine a scenario in which they pull the trigger on a deal that sets them back in the short-term.
However, back in that 2013 draft, Ujiri was enamoured with an intriguing, albeit mysterious Greek prospect by the name of Giannis Antetokounmpo, but – not for a lack of effort – he failed to acquire a pick. If there's someone out there that he and his front office staff feel strongly about, perhaps they're more aggressive this time around.
A far more realistic possibility would be acquiring a late first-round pick or buying into the second round, where they've had recent success mining for hidden gems.
"You're trying to find the biggest variance between what you have to give up and what you can get," said Webster, who guested on TSN Radio Monday morning. "We've been in that late-first, second [round] range for a few years, so we feel like we have a pretty good handle on that range and who's available, the types of players. So, you're trying to give up as little as possible and get back as much as possible. That's part of that discussion."
The Raptors still have the full $5.1 million cash allotment the league permits teams to include in trades each cap year. That could come in handy if they choose to simply purchase a second-round pick.
Norman Powell is also a noteworthy trade chip. The Raptors have already been gauging interest in the 25-year-old guard ahead of the draft, sources tell TSN. After signing a four-year, $42-million extension in the fall, Powell turned in a disappointing third NBA season, losing his starting job in November and then falling out of the rotation altogether.
Although they believe he can bounce back, the team's depth has made Powell expendable. If they're going to move him, this might be the best time to do it.
Powell's extension doesn't kick in until July 1. After that, any team that trades for him would have to match his $9.4 million salary for next season, or absorb it into cap space (though few teams have that much room). If he were traded before the end of the month, the other team would only have to match or absorb the $1.5 million he made this season.
In other words, it's easier to make the framework of a Powell deal work now than it would be in a few weeks when, theoretically, the Raptors will have fewer potential trade partners.
Of course, anybody acquiring him still inherits the rest of the money on a contract that doesn't look nearly as team-friendly as it did when it was signed just eight months ago.
His value isn't what it used to be, but it's not hard to envision a team talking themselves into Powell – a young, athletic, hard-working and high-character wing with two-way potential. Still, the return would be minimal, if anything. Maybe he'd net the Raptors a second-round pick. Mostly, for a team currently projected to dip into the luxury tax, the benefit would be unloading his contract, giving them a bit more wiggle room to retain Sixth Man nominee and restricted free agent-to-be Fred VanVleet, who they are hoping to bring back.
As it happens, both Powell (a second-round pick in 2015) and VanVleet (who went undrafted in 2016) are examples of the fine work Toronto's well-regarded scouting staff has done without the benefit of premium picks in recent years.
Even without a pick of their own, they've been busy doing their usual due diligence in preparation for this year's draft. It's believed to be a top-heavy draft, with the talent level expected to drop off towards the end of the lottery. After that it could come down to preference – who teams like and what they need.
The Raptors aren't afraid to go off the board, as we know. If their targets fall far enough, there are usually teams – particularly the ones with multiple picks – that are willing to sell.
Draft night is always a busy one around the association. Last year, it saw Jimmy Butler traded to Minnesota and a deal that would have sent Paul George to Cleveland fall through. With teams jockeying for leverage in the upcoming LeBron James sweepstakes and Kawhi Leonard having reportedly asked out of San Antonio, Thursday could be especially fascinating.
What the Raptors do, or don't do, should give us a better idea of their intentions for the coming weeks.