Raptors taking long view with Kawhi rest plan
Toronto's focus is making sure that the superstar forward is feeling great when the postseason rolls around, Josh Lewenberg writes.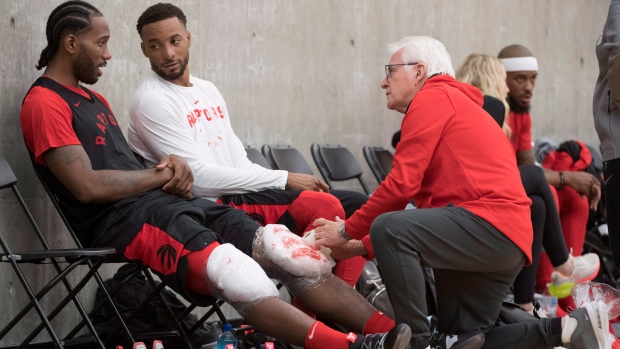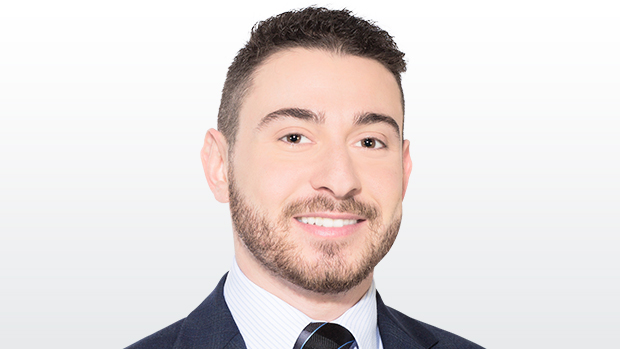 TORONTO – The Raptors had a chance to do something pretty cool on Monday.
Facing the red-hot Bucks in Milwaukee – the first game in NBA history between two teams with records of 6-0 or better – they could have become the league's only remaining undefeated club, padding their franchise-best start to the campaign. It would have been a nice early season feather in their cap. Of course, that's all it would have been.
For years, the Raptors have racked up regular-season victories and franchise records only to come up short in the moments that matter most, but the 2018-19 iteration of the team seems determined to buck that trend.
So, in a game that might have meant more to them in previous seasons, they took the long view, and it shouldn't have come as much of a surprise.
Playing without their superstar forward Kawhi Leonard, who was back in Toronto resting on the first night of a back-to-back, as well as two other important rotation guys in Fred VanVleet (sprained toe) and OG Anunoby (personal reasons), the Raptors suffered their first loss of the season, 124-109.
They didn't lose much sleep over it, and bounced back the next night in an impressive 129-112 win over Philadelphia, with a refreshed Leonard going off for 31 points and playing world-class defence on Sixers star Ben Simmons.
It was part of the plan to manage Leonard's workload as he continues to make his way back from a quad injury that limited him to just nine games last season. According to Leonard, it's something they intend to stick with, at least for the time being.
"It feels good, [I] just don't want to overdo it too early since I missed out on a year," said Leonard, who was getting some extra work in during an optional practice session at the Raptors training facility on Thursday. "It's just injury prevention, so [I'm] just not playing back-to-backs for right now."
By all accounts, Leonard is feeling good. He hasn't reported any lingering effects of the injury, and he's certainly starting to look more like his old self on the court. In six games, the two-time all-star is averaging 27.3 points, 7.8 rebounds, 3.2 assists and 2.0 steals, shooting 50 per cent from the field and 44 per cent from three-point range in just under 35 minutes per contest.
However, the goal isn't necessarily for him to be feeling and looking great in October or November, though that's icing on the cake. The Raptors need him to look and feel great in April and May, and, if everything goes according to plan, in June.
Nick Nurse and his team are prioritizing the playoffs more than ever before. It's the primary factor behind most of the decisions they're making at this juncture of the season. It's the reason why they're not rushing VanVleet back from a nagging toe ailment he would almost certainly be playing through in the spring. It's the reason they're experimenting with various lineup combinations and rotations they probably wouldn't have even bothered to try in years past. And, yes, it's the reason they're exercising caution with their best player.
Leonard has missed a game in each of the team's two back-to-back sets so far. He sat out the second night of the first back-to-back in Washington and then again in Milwaukee earlier this week. In both cases, he was rested for the game on the road and played in the one at home. In fact, Leonard didn't make either trip, staying back in Toronto as the team opted to spare him the flights.
This isn't guesswork on their part – there's a science to all this. The Raptors have one the league's most highly regarded medical teams. With just about every organization investing heavily in sports science, there's more information out there than ever before.
Playing big minutes, at a high level on consecutive nights, takes its toll on the body, especially when there's travel involved. That's why the NBA has significantly reduced the number of back-to-backs in its schedule over the last few seasons. They can be especially taxing on somebody coming off a serious injury. Leonard hasn't played NBA games on consecutive nights since early-April of 2017, nearly 19 months ago.
Nurse has indicated the team's plan to rest Leonard in back-to-backs will be handled on a case-by-case basis and won't necessarily be in place all season long. In other words, it's not something that's mapped out months or even weeks in advance. They'll continue to monitor and evaluate Leonard's health as the year goes on and look for opportunities to give him nights off.
"We are trying to be really smart with what we're doing," Nurse said ahead of Tuesday's game. "If somebody were to knock on the door and tell me he's not playing tonight, I'm gonna go put somebody else in there and we're gonna go fight to win. It's where we are. It's a long-term type of thing. Probably the biggest thing is it's fluid. It's not like we can sit here and say, 'Okay, let's do the next three months.' We just aren't gonna do it that way."
The Raptors are only scheduled for 12 back-to-backs this year, with two of them already in the books. It's the fewest they've ever had over the course of a full season. Their next one comes this weekend, in the middle of the team's upcoming four-game road trip. They'll face LeBron James and the Lakers in Los Angeles on Sunday and then visit the Jazz in Utah on Monday.
Assuming Leonard only suits up for one, you can imagine which game the California native is hoping to play in.
"Yeah, for sure," Leonard said, asked if he's pushing to play in front of family and friends in his hometown on Sunday. "We'll see what happens and what they have on the menu but I'm pretty sure I'll be playing [in L.A.]."
This will be Leonard's first road trip with the Raptors and the first time he's left Toronto since the season began two weeks ago. He'll make his road debut in Phoenix on Friday. After that, it wouldn't be a surprise to see him play in L.A. Sunday, stay in California while the team travels to Utah for Monday's game, and then meet them in Sacramento, where the trip concludes on Wednesday.
"You want to play [in every game]," Leonard said. "But I've been through the league long enough to know where the important games are, and that's April, May and June. So that's [what] we're building for, to be the best team [at the end of the season]."​