Raptors to keep rotation, starters fluid, says Nurse
TSN Raptors Reporter Josh Lewenberg has details on first-year head coach Nick Nurse electing to be more open-minded with Toronto's lineup combinations in comparison to his predecessor, Dwane Casey.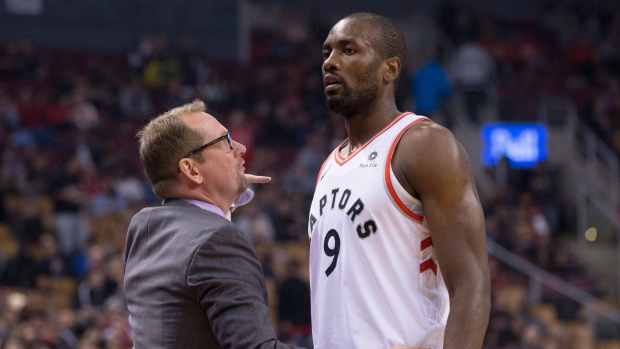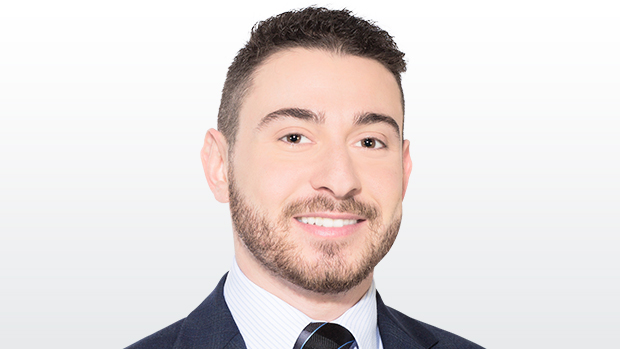 TORONTO – By mid-November of last year, just 13 games into the season, Dwane Casey's Toronto Raptors had settled into a fairly rigid rotation that they would end up riding for the bulk of the campaign, and with good reason.
Once OG Anunoby replaced Norman Powell with the starters the first group really seemed to come together, and – around the same time – the five-man reserve unit that would eventually become known as the "Bench Mob" began to turn heads around the NBA.
Occasionally Powell or Lucas Nogueira, the team's 11th and 12th men, would be sprinkled in or a minor injury to one of the regulars would force Casey to shake up his line-up some, but for the most part there wasn't much variance in the units that would soak up meaningful minutes for the club.
That's not entirely unusual, of course. In a perfect world, barring injuries and other unforeseen circumstances, most coaches tend to opt for consistency. However, even by those standards, the 2017-18 Raptors were an extreme case.
Their regular starting lineup, which consisted of Kyle Lowry, DeMar DeRozan, Anunoby, Serge Ibaka and Jonas Valanciunas, played 801 minutes together. Only two units around the league, Minnesota's starters and Charlotte's starters, spent more time on the court last season. Their prized second unit of Fred VanVleet, Delon Wright, C.J. Miles, Pascal Siakam and Jakob Poeltl logged 340 minutes together – more than any other bench lineup in the association.
DeRozan would finish the first quarter with the subs and Lowry would sometimes open the fourth with them, maybe VanVleet would close the game with the starters, but there was very little mixing and matching going on in between. The thinking was: if it's not broke, why fix it?
There were obvious advantages to this approach. Both units built a unique chemistry, it allowed for players to feel comfortable within their defined roles, but mostly, they were really, really good. The starters out-scored opponents by 9.4 points per 100 possessions – eighth-best among the 29 lineups that played at least 300 minutes together. The second unit out-scored opponents by a whopping 19.2 points – second only to Philadelphia's starters.
Then the playoffs happened and none of it seemed to matter. The Cleveland Cavaliers rolled out a series of unconventional lineups, essentially forcing Casey to counter with units that had barely shared the floor together during the regular season. Some hadn't at all. All of a sudden certain Raptor players seemed like strangers to others on the court. It was the wrong time of the year to experiment.
As the Raptors aim to get over another embarrassing post-season elimination – now under the guidance of new head coach Nick Nurse, Casey's long-time assistant – their intention is to be more open-minded, this time before it's too late.
Nurse's team just wrapped up its pre-season schedule, having played five exhibition games. In 10 halves of basketball, the Raptors started nine different lineup combinations made up of 15 different players. Context matters here, of course. The regulars didn't play in each game, and pre-season is the time of the year where you're supposed to tinker.
What's noteworthy is Nurse has indicated that the experimentation is likely to continue into the games that matter. According to Toronto's new head coach, who is known for his innovative mind and willingness to adapt on the fly, the Raptors may change up their rotation, including the starting lineup, on a game-to-game and perhaps even half-to-half basis throughout the season.
It would be an unconventional way for any team to manage its roster, let alone one that sees itself as a title contender, but Nurse's inclination to think outside of the box is one of the things that earned him the promotion in the first place. It was a mandate for president Masai Ujiri and the Raptors front office during their search this summer. If they were going to finally get over the hump they would have to do things differently. Nurse has been beating that drum since he got the job back in June.
"I think what'll happen is you'll throw a starting lineup out there and you'll win a game and [think], 'oh we don't wanna change the starting lineup," Nurse said following the team's Sunday afternoon practice. "It's almost like a superstition thing. I'd like to keep it a little fluid, only because I think this is a super versatile team and I'd like to keep us in a versatile mindset, especially starting out here."
"I'm a guy that when there's something rolling out there, the predetermined rotations might go right in the garbage can. You know what I'm saying? You may think 'ah, I'm gonna give 'em a 6-minute stint', and all of a sudden it may turn into a 12-minute stint, and that changes everything."
As it stands, Leonard and Lowry – the team's all-stars and two best players – are obvious locks to start. Green, who started three of the four exhibition games he played in, would appear to have the inside track for another spot. Miles, Siakam and Anunoby (the presumed favourite) have all gotten a look at power forward, where it seems Nurse intends to start small. Meanwhile, Ibaka and Valanciunas have been alternating roles as starting and backup centre.
In keeping things fluid, Nurse has the long game in mind. Even with some major turnover at the top of their roster – Leonard and Green in, DeRozan and Poeltl out – they know they don't have much to prove during the regular season. After all, they finished last season with the top seed in the East, only to come up short again in the playoffs. They want to use these next few months to figure out what works and what doesn't in the hopes of being better prepared for the spring.
It's not without its risks, to be sure. Without the benefit of continuity, will any of Toronto's many units be a good as the two they used with regularity last year? Most importantly, will Nurse be able to pull this off without alienating players, particularly the veteran guys that are used to starting? So far, he insists that they've all bought in. They're all saying they have too, at least publicly, for what it's worth. But it's still early. The season is long and, even if the Raptors are as good as many believe they can be, adversity is bound to hit at some point. That's when the idea of sacrificing for the team can become easier said than done. Selling his depth of talented players on their ever-changing roles could be Nurse's biggest challenge as a first-year head coach.
"It's actually better for all of us," said Jonas Valanciunas, who has started all but six of his 440 NBA games, but has always been a team-first guy and sees the value of Nurse's adaptive approach. "He's [playing] the matchups. It's not like [if] you're not starting you're not going to get your minutes in. It's finding the better match-ups for each of us. So, you know, Kevin Love, Serge might be a better matchup for him. Tristan [Thompson], [a better match-up for] me. You can go through all the lists and see what's the better matchup for each of us."
Coincidently, the Raptors will open the new season against a familiar foe: the Cavs, a team that has knocked them out of the playoffs each of the last three years, but this time without LeBron James. Still, Ty Lue can throw out lineup combinations – some traditional, some more modern – that should test Nurse and his rotations right out of the gate.
"It's more of a mix and match [thing], he's made that clear," VanVleet said. "I think we all have brains here, we can assume Kyle and Kawhi's spots are locked in and anything outside of that will be fluid depending on matchups and who's playing well and who we're playing. I think that kind of gives us a bit more continuity and have a more mix. Last year, it was like having two separate teams. It was like football almost, where you had five in five out. So I think it'll be a bit more meshed."