Raptors to sign Moreland to 10-day contract
The Toronto Raptors will sign forward Eric Moreland to a 10-day contract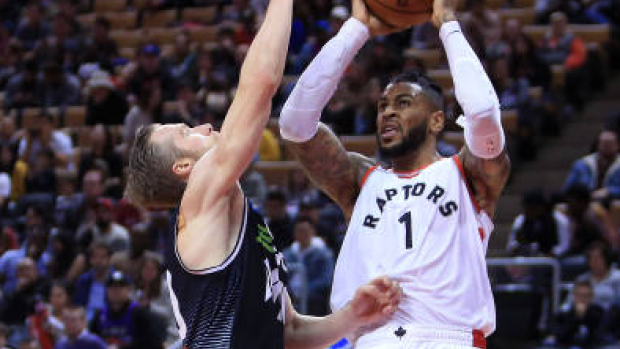 The Toronto Raptors will sign forward Eric Moreland to a 10-day contract according to Michael Scotto of The Athletic
He gives the Raptors flexibility at the forward position during Serge Ibaka's three game suspension and brings them to the league minimum number for contracts.
The 6-foot-10 power forward played 67 games for the Detroit Pistons in 2017-18, he averaged 2.1 points, and 4.1 rebounds per game.
Moreland spent training camp with Toronto before he was waived.