Real Madrid produces masterful performance on the biggest stage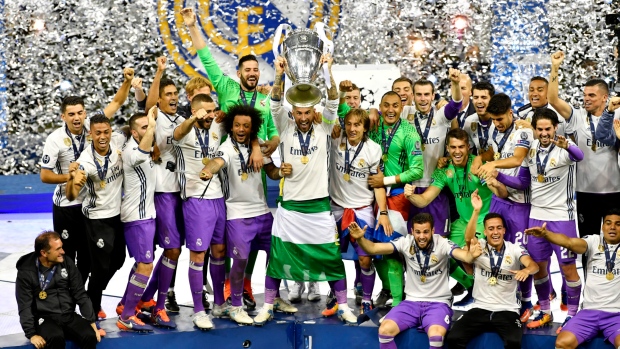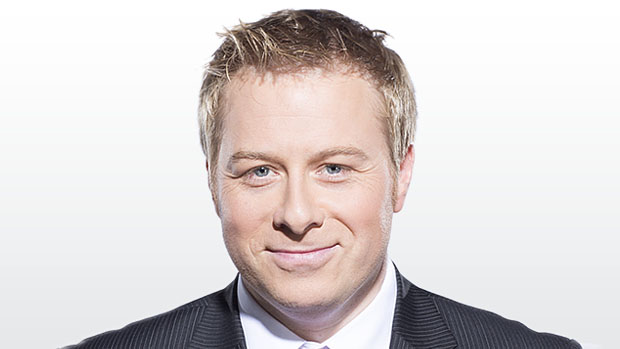 It turned out to be the coronation of the next truly great side of the modern era.
History books will write that Real Madrid won their third European Cup crown in four years but witnesses to such an achievement will expand on the story to explain how this team found a gear that never existed in the two previous successes. Real needed many valuable qualities to beat rivals Atletico Madrid in the finals of 2014 and 2016 but this version showed an assurance and control in a football match that didn't exist previously.
This was a final where a fresh Cristiano Ronaldo again got more goals and although we should all marvel at the incredible level he continues to reach consistently, it would be a mistake to think this was a game won by one man.
He may have scored two big goals but behind him were two truly magnificent performances by midfield maestros Toni Kroos and Luka Modric, the best two players on the planet in their position. In a sport where partnerships are essential, this pair is an absolute pleasure to watch, dictating the game like magicians blessed with incredible football brains.
The pair were influential throughout, but at 1-1 took over the game in the second half to wrestle away a fantastic football match that was on a knife-edge.
They tell us you never remember who finishes second but to truly put this Real Madrid achievement into context, it is important to recognize that a very good Juventus team was absolutely crushed in the second half. They would concede more goals in the final than they did in the previous 12 Champions League games combined this season.
We should not forget that before the game opinions were split on who would win this match. The two best teams in all of European football would finally meet in the game's biggest showcase to be crowned champions of Europe.
Juventus started well and Keylor Navas was the busier of the goalkeepers, saving well from Miralem Panic's long-range effort.
Zinedine Zidane's team responded and opened the scoring through Ronaldo….
Marcelo would win the ball back and as soon as Kroos, the architect of so much of Real's brilliance, broke into the opposition's half Ronaldo found a way to be isolated in a one-on-one situation, combining with world's best right back Dani Carvajal before slotting home past a helpless Gianluigi Buffon.
Juventus answered back during an enthralling first half when Mario Mandzukic's wonder goal had many people thinking back to Zidane's marvelous strike in the 2002 final. The finish may not as been as good as the one at Hampden Park but the buildup was certainly better, Leonardo Bonucci spotting Alex Sandro behind Isco on the left.
Two minutes prior to the goal, Juventus were on the ropes when Isco broke forward but couldn't get the ball from under his feet, allowing Juventus to start a break that eventually led to the equalizer.
It was the first final since the Barcelona-Manchester United final of 2011 that was tied at 1-1 during half-time. While it was clear that day who the dominant team and eventual winner would be, this felt different.
With so much on the line the final could have gone the way of so many in the past, becoming tight and narrow, but instead Real Madrid inserted their dominance to establish themselves truly as a great team.
It would not have felt right had this Real Madrid team narrowly won a third European crown in four years so it was fitting that they played brilliantly, evolving into a truly great team in front of our eyes.
Anyone who has watched them closely in the last two months will not have been surprised to see them play with a level of arrogance that brought out the best of them.
Suddenly they had swagger and an assurance that we saw them display in the last few weeks of a title winning La Liga campaign, and against Atletico Madrid in the semi-finals.
Admittedly, they received some fortune with a deflection on the second goal by Casemiro but the buildup to the goal showed how deep Juventus had become as Real started to dominate.
Modric, Ronaldo and Isco all had chances before the Brazilian - trusted and allowed to be himself by Zidane - added another big goal to his growing resume.
Juventus were down and three minutes later were effectively knocked out when the sensational Modric stepped up to win a valuable ball, created an overlap wide, and provided a great cross for Ronaldo to make it 3-1.
It capped off a season that showed the evolution of one of the game's truly great players of all time. After watching his countrymen win the Euros last summer in France he has now learned to trust his club teammates like never before and having earned that trust they have flourished together.
Some previewed the game as a matchup of a great team in Juventus against a great set of individuals but on the biggest stage of all the best team - as Modric would say post match - saved their best performance for the biggest game.
The team you associate more with this competition than any other - they are now a remarkable 12-3 in finals - have too often been labelled as a club that cares more about selling shirts than winning football matches.
They still sell millions of shirts but this version of Real Madrid has brought together a tremendous group of footballers whose winning mentality and ability to live with intense pressure gave them a platform to do the rest.
The most valuable sports franchise in the world allows you to buy many things, but a winning culture that translates to continued success on the pitch is not found in a boardroom. Instead it was obtained on Saturday night in Cardiff when Real Madrid produced one of the greatest second halves in many years.