Reavie holes out for eagle 3 times at Sony Open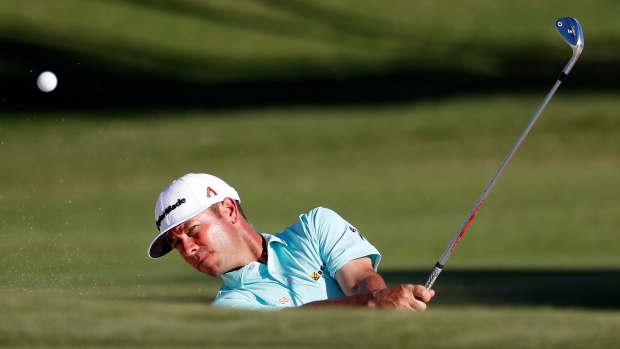 Chez Reavie had himself quite a day during the second round of the Sony Open.
The former RBC Canadian Open winner sits at -10 through two rounds after shooting 65 for the second straight day, but it was how he did it that turned heads.
Reavie holed out for eagle three times from the fairway — a sand wedge from 101 yards on No. 10 at the start of his round; a 9-iron from 149 yards on No. 16, and a gap wedge from 135 yards on No. 6.
The PGA Tour only began keeping hole-by-hole records in 1983, and no one had ever made three eagles in one round on par 4s since then. Reavie didn't think all that much about it until he piped a drive on No. 8 and hit a wedge that covered the flag.
"It was on a good line, and that was the only time it crossed my mind — 'Wow, could we make another one?'" he said. "The other two, I just hit the shot I was trying to see and it was going at the hole. Never expected it to go in. It's always a surprise when it disappears."
So odd was this round that Reavie made more eagles than birdies, and the one shot that made him think the ball might go in the hole led to a par.
"Apparently, I need to go buy a lottery ticket today," Reavie said.
That would be a good idea, except Hawaii doesn't have a lottery. For now, he has to figure out how to make up four shots on leader Matt Kuchar (-14).