Redblacks R Sinopoli wins outstanding Canadian award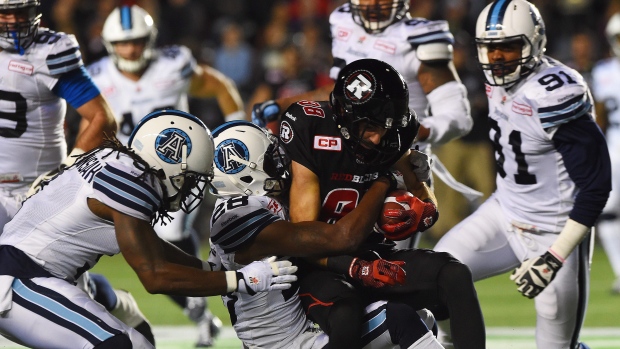 WINNIPEG - Ottawa Redblacks receiver Brad Sinopoli is the CFL's outstanding Canadian.
The native of Peterborough, Ont., was honoured Thursday at the league's awards banquet, receiving 47-of-75 first-place ballots in voting conducted by the Football Reporters of Canada.
Defensive end Jamaal Westerman of the Winnipeg Blue Bombers was the finalist.
Sinopol was the CFL's top Canadian receiver with 1,035 yards on 86 receptions with a league-high 471 yards after the catch in his first season with Ottawa.
Westerman, a native of New York who grew up in Brampton, Ont., finished second overall in sacks (17) with 61 tackles. He was also Winnipeg's pick as outstanding player and defensive player..