Regina hockey legend Tuer dies at 87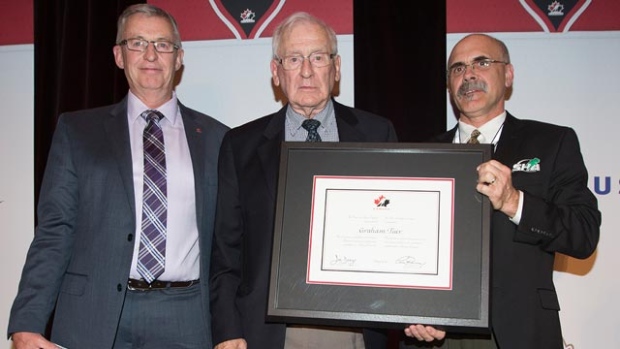 Regina hockey legend Graham Tuer has passed away at the age of 87.
Tuer was a contributer to minor and junior hockey in the region as a volunteer, administrator, general manager and scout for more than 50 years.
The longtime Kelowna Rockets scout was inducted into the Regina Sports Hall of Fame in 2012 and was also inducted in into the Saskatchewan Hockey Hall of Fame as a builder.
Saskatchewan Hockey Association GM, Kelly McClintock acknowledged the passing of Graham Tuer.
"The Saskatchewan Hockey community lost an influential member today with the passing of Graham Tuer. Graham has been instrumental as an administer in hockey from Grassroots, to Midget AAA and the Western Hockey League. Graham was a tireless supporter of the game right until his passing and positively impacted the lives of countless people in the province. His presence will be sadly missed!"
In 2007, Hockey Regina named a Bantam AA Tournament after him, to honour his illustrious career.
He was awarded the WHL Distinguished Service Award in 2010.
Tuer also scouted for the NHL's Central Scouting bureau.