Reis, Cejudo and Moras, Evans-Smith added to UFC 216 card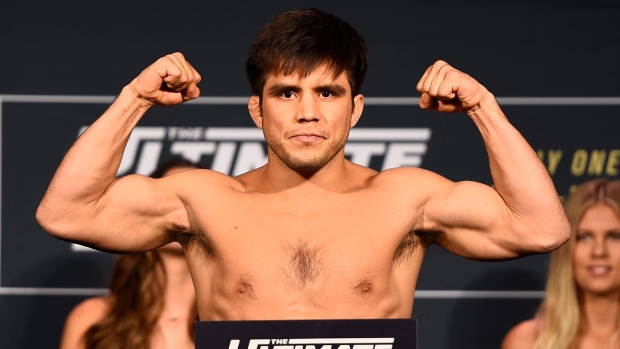 A pair of former flyweight title contenders will battle in one of two bouts added to Edmonton's UFC 216 card. Fresh off his title bout loss, Wilson Reis will face Henry Cejudo on the September 9th card, while Canadian Sarah Moras will also return at Rogers Place against American Ashlee Evans-Smith.
UFC Canada confirmed the card additions to TSN on Wednesday.
Reis was riding a three-fight winning streak before being stopped via arm bar by flyweight champion Demetrious Johnson in the third round of the main event at UFC on Fox 24.
Prior to that, he captured wins over Ulka Sasaki, Hector Sandoval and Dustin Ortiz to earn his way into the title bout.
The 32-year-old has an overall 22-7 MMA record, 6-3 in the UFC.
Cejudo enters the bout on a two-fight losing streak, that includes his defeat at the hands of champion Johnson at UFC 197.
After losing his title quest via first round TKO, he went on to be defeated by Joseph Benavidez at the Ultimate Fighter 24 Finale.
The back-to-back setbacks are the only two losses in his MMA career; he reeled off ten straight victories, including wins in the UFC over Jussier Formiga, Chico Camus, Chris Cariaso and Dustin Kimura before tasting defeat in the championship match.
---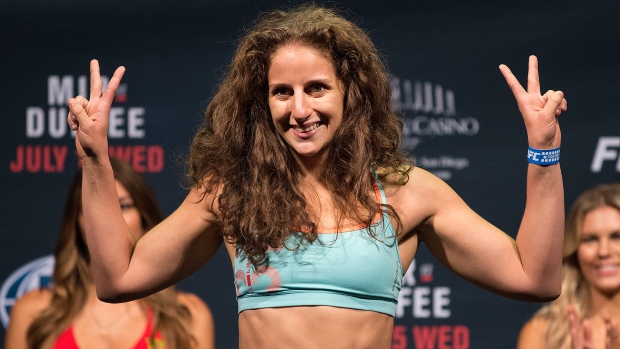 Canadian Sarah Moras returns to the Octagon for the first time since losing to Jessica Andrade at UFC Fight Night San Diego in July of 2015, a fight that, despite being one-sided for the eventual winner, she almost won with a late rear-naked-choke.
Moras was slated to face Lauren Murphy at UFC Fight Night Pittsburgh in February of 2016, but was forced off the card with an injury.
The 29-year-old has fought twice in the UFC since making her debut in 2014 and has a 1-1 record, with a victory over Alexis Dufresne in her debut fight.
Ashlee Evans-Smith fell to Ketlen Vieira in her last outing, dropping a unanimous decision at UFC on Fox 24.
The Ukiah, California native had won her previous two fights before that defeat, wins over Veronica Macedo (via TKO) and Marion Reneau (via split decision). She has an overall MMA record of 5-2.
Gavin Tucker vs. Rick Glenn has already been announced for the UFC 216 card, which will be the UFC's first trip to Edmonton.