Report: Davis still wants trade from Pelicans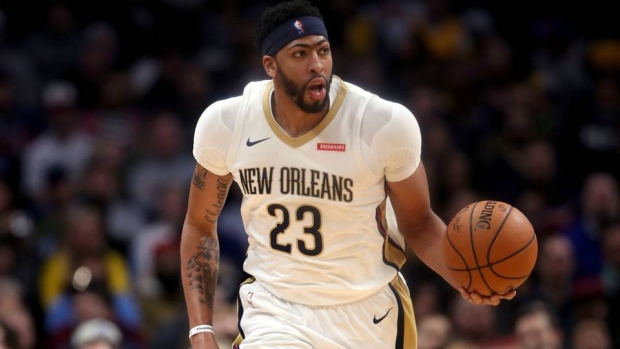 It appears the possibility of playing with Zion Williams has done little to change the mind of Anthony Davis.
According to Shams Charania of The Athletic, the New Orleans Pelicans winning Tuesday's draft lottery has not changed Davis' stance on wanting a trade.
The Pelicans star requested a move in January, but remained on the roster through the trade deadline. Charania reported Tuesday that the New York Knicks would consider trading the No. 1 pick to the Pelicans for Davis if they were to win the lottery, while ESPN's Adrian Wojnarowski reported over the weekend that the Los Angeles Lakers are also focused on acquiring the six-time All-Star.
In 56 games for the Pelicans last season, Davis averaged 25.9 points per game on 51.7 per cent shooting. He has spent all seven seasons of his career with the Pelicans after being drafted No.1 overall by the team in the 2012 draft.