Report: Brown has partially torn calf muscle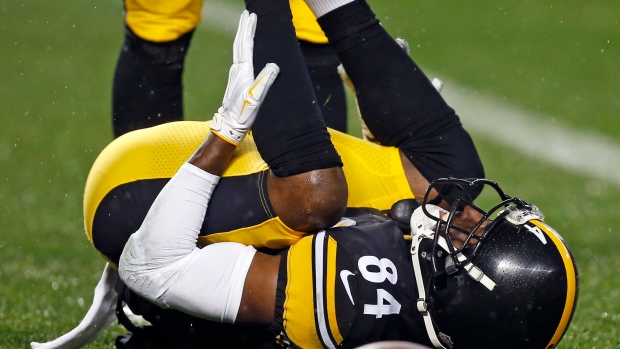 Pittsburgh Steelers wide receiver Antonio Brown was helped off the field after suffering a left leg injury on a play in the end zone during the second quarter of Sunday's game against the New England Patriots.
The team later announced Brown was taken to a hospital for further evaluation of a calf injury and did not return to action Sunday.
According to ESPN's Adam Schefter, Brown has a partially torn calf muscle. It's unlikely he will play next week against the Houston Texans, but is expected to be ready for the postseason.
Brown caught two passes for 24 yards prior to suffering the injury.
The Pats beat the Steelers 27-24 at Heinz Field Sunday in a battle of the AFC's top two teams.