Report: Caps' Kempny, Beagle expected back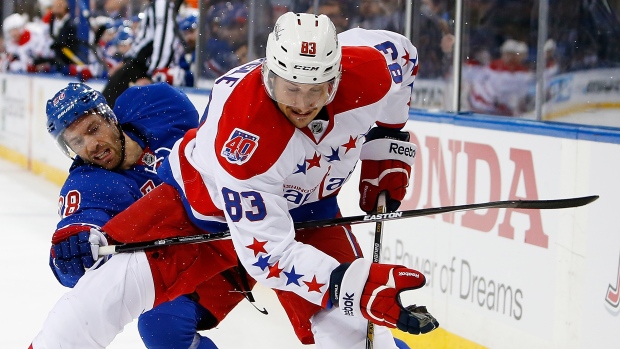 Washington Capitals' defenceman Michal Kempny and centre Jay Beagle are both expected to play Game 2 against the Columbus Blue Jackets Sunday, according to a report from NBC Sports.
Kempny was injured in the series opener when Josh Anderson checked him into the boards. Anderson was given a five-minute major for boarding and a game misconduct on the play.
Beagle has been battling an upper-body injury since late in the regular season, according to the NBC Sports report.
Kempny had two goals and an assist in 22 games for the Capitals after being acquired from the Chicago Blackhawks midway through the season.
Beagle had seven goals and 15 assists in 79 games for Washington this season.