Report: Cards pursuing Donaldson stronger than Machado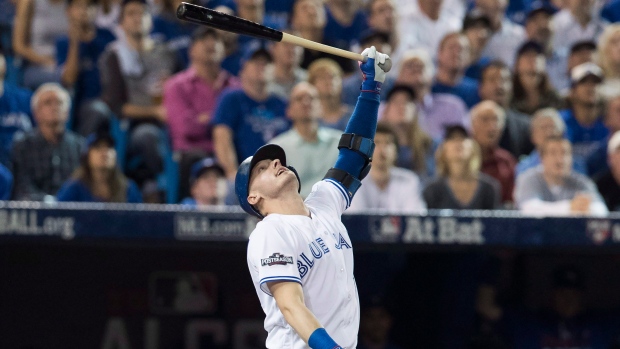 The St. Louis Cardinals believe they have a better chance of signing Josh Donaldson to a long-term extension than they do with Manny Machado and that could be why they're pursing the Toronto Blue Jays third baseman much stronger than his Baltimore Orioles counterpart, according to USA Today's Bob Nightengale.
Numerous teams have shown interest in both Donaldson and Machado this winter as both are slated to become unrestricted free agents at the conclusion of the 2018 campaign. However, the Jays have showed no desire to trade their 2015 AL MVP at this point.
Donaldson, 32, hit .270 with 33 home runs and 78 RBIs over 113 games in 2017, his third year with the club.
Machado, 25, has spent his entire six-year career in Baltimore, hitting .259 with 33 homers and 95 RBIs over 156 games last year.
Toronto and Baltimore finished in the basement of the AL East last season and should be in tough again to make the playoffs in 2018 with the New York Yankees and Boston Red Sox looking like strong contenders.