Report: D-Backs used smartwatch in wild-card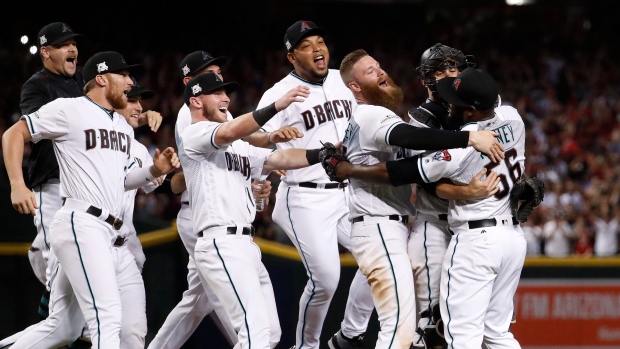 Smartwatch controversy has returned to Major League Baseball.
The New York Post's Joel Sherman reports the league is investigating the potential use of one by Arizona Diamondbacks coach Ariel Prieto during Wednesday night's 11-8 National League wild-card game victory over the Colorado Rockies.
The investigation comes on the heels of the Boston Red Sox receiving a fine for the use of such a device during a series versus the New York Yankees in August.
A screengrab of Wednesday night's broadcast appears to confirm that Prieto, a former pitcher for the Oakland Athletics and Tampa Bay Devil Rays, was wearing such a device during the game.
At the time of the Red Sox's sanctioning, the office of commissioner Rob Manfred released a statement that the rest of the league had been warned about similar conduct in the future.
"All 30 clubs have been notified that future violations of this type will be subject to more serious sanctions, including the possible loss of draft picks," the statement read.
Neither the league, nor the Diamondbacks provided comment to Sherman.
The Diamondbacks open up their National League Division Series on Friday against the Los Angeles Dodgers at Dodgers Stadium.