Bautista denies report about possible retirement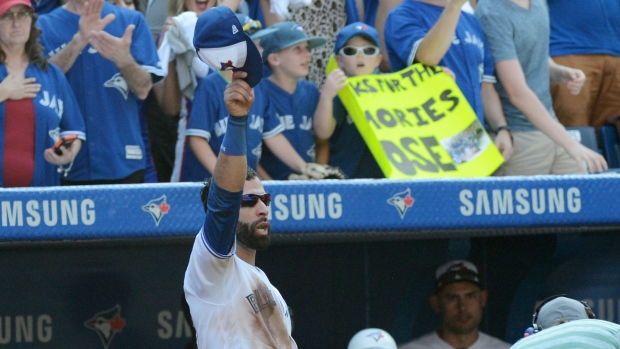 Former Toronto Blue Jays great Jose Bautista has refuted a report that he may retire this off-season after not receiving offers to his liking.
Bautista spoke to Yahoo Sports on Thursday evening.
"Right now I'm just considering my options, and it depends on two criteria," Bautista told Yahoo Sports' Jeff Passan. "That's winning and making sure that my family's in a good situation."
Bautista added that he has major league offers on the table and believes a contender will pick up the phone and give him a call.
"I'm comfortable believing that a team that wants to win will see how I can positively impact their ballclub and give me a phone call," he said.
Earlier Thursday, Jon Heyman of FanRag Sports reported that the 37-year-old has had a few offers worth $1 million (or a little more), but nothing that has met his expectations causing Bautista to mull over a possible retirement.
Bautista hit 23 home runs and 65 RBIs last season in Toronto, but struggled with a .203 average and a .308 on-base percentage with 170 strikeouts.
He made $18 million in 2017 with the Blue Jays.
The Dominican Republic native has spent 14 years in the majors, the last 10 with Toronto.