Report: Guerrero would like to enter Hall of Fame as member of Expos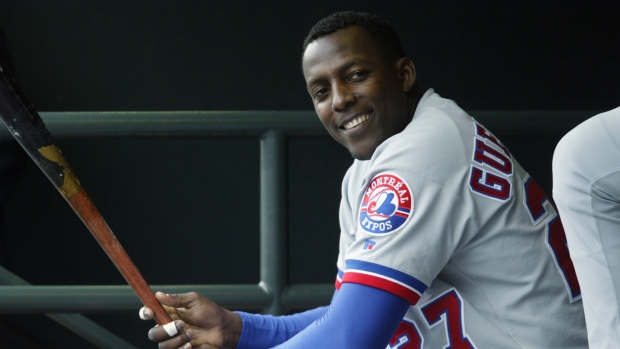 If Vladimir Guerrero enters Cooperstown one day, he'd like to do so wearing the cap of the Montreal Expos.

According to Carlos Jose Lugo, the assistant general manager of the Dominican Winter League's Tigres del Licey, the 2004 American League MVP wants to be inducted as a member of his first major-league club.

"Vladimir Guerrero: "Si me tocara elegir la gorra para ir a Cooperstown, seleccionaría a la de los Expos de Montreal."" Lugo tweeted Monday.

The quote from Guerrero is roughly translated to, "If I were to choose the cap I'd wear in Cooperstown, I'd choose the Montreal Expos."

Guerrero first debuted with the club in September 1996, three years after he was signed by the Expos as an amateur free agent. He played eight seasons in Montreal before a trade to the Anaheim Angels in 2003.

In 1,004 games with the Expos, Guerrero bat .323 with 234 home runs, 702 RBIs and a .978 OPS. Over 2,147 games in 16 years with the Expos (8), Angels (6), Texas Rangers (1) and Baltimore Orioles (1) he hit .318 with 449 home runs, 1,496 RBI and a .913 OPS.

The nine-time all-star played his last major-league game in 2011 and officially retired in 2014 making him eligible for the Hall of Fame in 2017.