Report: Habs plan to trade Pacioretty ASAP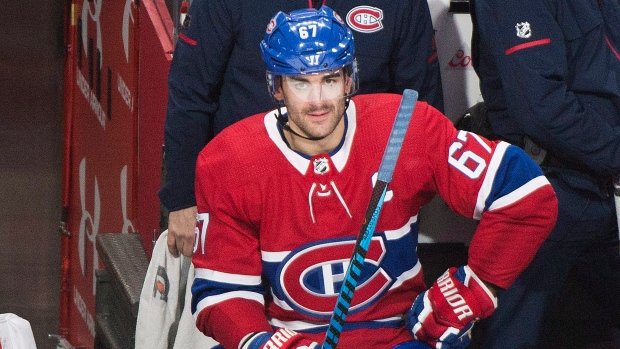 It appears Max Pacioretty's days with the Montreal Canadiens could be numbered.
Marc Antoine Godin of The Athletic reported Tuesday that Canadiens general manager Marc Bergevin has informed the winger that the team does not plan to negotiate a contract extension this summer and that "his intention is to trade Pacioretty as soon as possible."
Trade rumours have circled around the Canadiens captain dating back to the trade deadline and TSN Hockey Insider Bob McKenzie reported last month that a draft day deal to send Pacioretty to Los Angeles fell through because the 29-year-old couldn't work out a contract extension with the Kings. It's believed that sometime during that negotiation, or just after the trade fell through, Pacioretty fired his agent Pat Brisson and hired Allan Walsh.
"I'll reiterate what Max has said a number of times, that he loves Montreal, he holds Montreal dear to his heart and he hopes to stay," Walsh told The Athletic in their latest report Tuesday.
Jack Todd of the Montreal Gazette cautions, however, to take any reports the team has decided against extending Pacioretty with a grain of salt. Todd believes leaking the information could be a tactic of Pacioretty's agent or simply have come from someone who claims to be in the know, but isn't.
One thing that remains for certain is the fact that Pacioretty's future in Montreal is cloudy. He has one year remaining on his current contract at a $4.5 million cap hit and is coming off a trying season with the team in which he scored just 17 goals.
Pacioretty topped the 30-goal mark in each of the previous four seasons before seeing his production dip in the most recent campaign. He will turn 30 on Nov. 22.