Pacioretty won't return without captaincy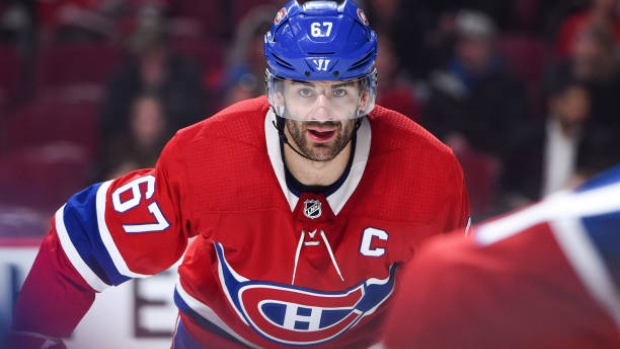 While this season might have been the most taxing of Max Pacioretty's captaincy with the Montreal Canadiens, he doesn't intend for it to end.
When asked if he would agree to come back without the "C" next season, the 29-year-old New Canaan, CT native told RDS's Chantal Maccabee, "No!"
During Monday's locker clearout, Pacioretty said that he never had a bad interaction with a fan in his decade with the team and that most criticism of him has been levied by members of the mainstream media.
Pacioretty has one year remaining on a six-year, $27 million deal signed in 2012 that carries with it a cap hit of $4.5 million. He said during his exit interview that he's open to extending it, but no discussions have begun with general manager Marc Bergevin.
While Pacioretty reiterated his desire to stay in Montreal, TSN's John Lu reports that he seemed realistic about the possibility of an offseason trade elsewhere. Pacioretty's name was attached to trade rumours in the weeks leading up to the trade deadline, but nothing came to fruition.
Paicoretty just completed his third season as Habs captain, scoring 17 goals and adding 20 assists in 64 games. He was ruled out for four to six weeks on March 5 with a knee injury and did not return to the lineup for the remainder of the season.
He told TSN's John Lu that his exact injury was a sprained MCL incurred in a March 2 game against the New York Islanders. Pacioretty says he has been medically cleared to resume training.
Originally taken with the 22nd overall selection of the 2007 NHL Entry Draft out of the USHL's Sioux City Muskateers, Pacioretty has appeared in 626 games with the Habs over 10 seasons.
Pacioretty's 226 goals and 222 assists put him 29th all-time in scoring for the club.