Hurricanes sale to Dundon complete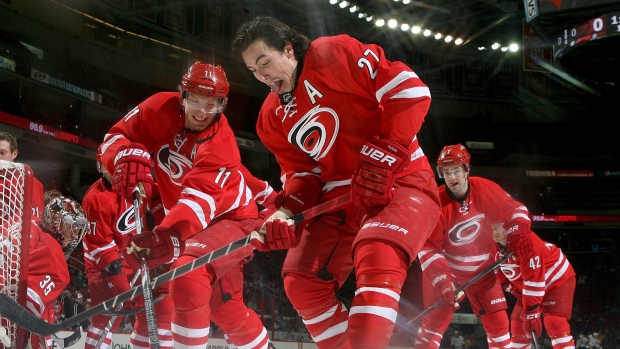 The sale of the Carolina Hurricanes to Texas businessman Thomas Dundon has been completed.
According to TSN Hockey Insider Pierre LeBrun, Dundon will purchase 61 per cent of the Hurricanes from current majority owner Peter Karmanos. Dundon, 47, will also have the option to purchase the rest of the franchise in three years.
Dundon's share rose to 61 per cent in negotiating the final transaction, up from the original 52 per cent they agreed on by virtue of buying out some additional existing limited partners.
The NHL's Board of Governors approved the deal Thursday. NHL commissioner Gary Bettman will have a press conference on Friday. The Hurricanes are valued at $505 million.
Dundon said that he has not thought about moving the club, which currently sits second-last in the league in attendance according to ESPN.
"I like the market. It's not even something I've ever thought about," Dundon told LeBrun in The Athletic. "As a matter of fact, what we're focused on is improving the fan experience which means adding amenities to the building and also extending the lease. So, I'd say that's the priority. I literally have not spent one moment thinking about any sort of move. It would be almost impossible to conceive of that happening. I want to get this building improved and the fan experience improved immediately. So that comes with a lease extension which I intend to sign."
The arena's lease expires in 2024.
Dundon is also optimistic about the team's future on the ice.
"It's interesting. Obviously I'm fortunate that they've done a good job on the hockey side here," Dundon told LeBrun. "They're some good players. We're competitive. We're probably early in whatever that window is, I guess everybody wants to say their window should be permanent, but I'm fortunate to come in on the hockey side with something that's able to compete now and hopefully incremental improvements from here."
Karmanos and his late business partner, Thomas Thewes, bought the Hartford Whalers in 1994 and relocated the franchise to Raleigh in 1997.