Report: Jays P Tepera loses arbitration case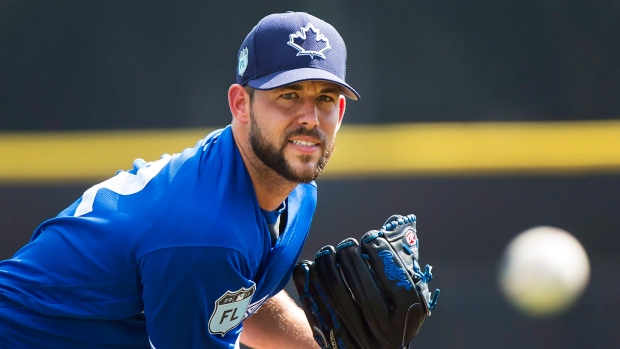 According to ESPN"s Jeff Passan, relief pitcher Ryan Tepera has lost his arbitration case with the Toronto Blue Jays.
For the 2019 season, Tepera was seeking $1.8 millon but by losing his case, he will instead earn the $1.525 million offered by the Blue Jays. Tepera earned $574,700 in 2018.
Last season, the 31-year-old appeared in 68 games for the Blue Jays, going 5-5 and posting a 3.62 ERA with 68 strikeouts.
In four seasons with the franchise, Tepera is 12-9 with a career 3.49 ERA and 189 strikeouts.