Report: Jets D Enstrom waives NMC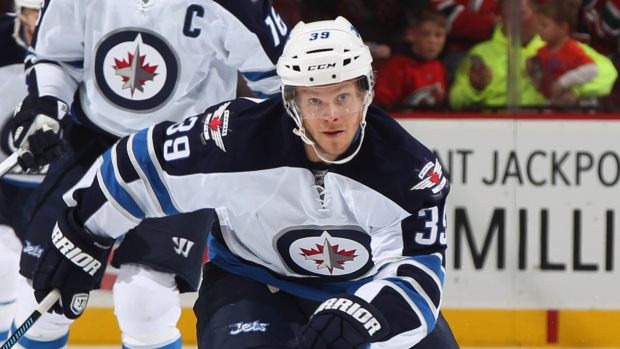 Winnipeg Jets defenceman Tobias Enstrom has agreed to waive his no movement clause ahead of the Vegas expansion draft, according to a report from Associated Press hockey writer Stephen Whyno.
Enstrom's agent said the defenceman waived his no movement clause as a favour to the Jets, and that he hopes to stay with the team.
The 32-year-old Enstrom has one year remaining on a five-year deal that will pay him $5.75 million next season.
Enstrom is coming off a season where he had one goal and 13 assists for the Jets in 60 games. Enstrom has been with the Jets organization his entire career, starting when they were the Atlanta Thrashers, and has 53 goals and 249 assists in 676 career games.
Enstrom was one of two Jets' defencemen with a no movement clause alongside Dustin Byfuglien.