Islanders give Lamoriello 'full authority'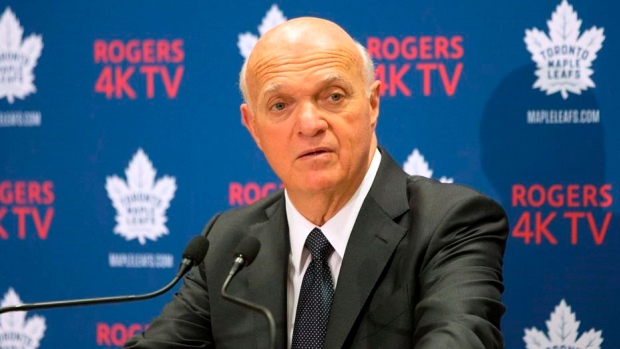 Lou Lamoriello has been named president of hockey operations by the New York Islanders.
The Islanders made the hiring official on Tuesday, saying that the former Toronto Maple Leafs general manager "will have full authority over all hockey matters with the organization."
Lamoriello was moved from the Leafs' general manager's office and into a senior advisory role on April 30 with Kyle Dubas assuming the GM job.
"We are grateful to Larry Tanenbaum and the Toronto Maple Leafs for their courtesy in allowing this move," Scott Malkin, managing partner of the Islanders, said in a release. "We are committed to giving Lou every resource and the full support of the entire organization as we pursue our program to compete at the highest level."
Prior to joining the Leafs, Lamoriello served as president and GM of the New Jersey Devils from 1987 to 2015, winning Stanley Cups in 1995, 2000 and 2003.
"I'd like to once again express our deepest appreciation to Lou Lamoriello for the work he did over the last three years as our general manager and congratulate him on his new role with the Islanders," Maple Leafs president Brendan Shanahan said in a statement. "Lou's contributions to the Toronto Maple Leafs will be felt for years to come. We wish him the best."
Arthur Staple of the Athletic reported Monday that Lamoriello met with impending unrestricted free agent and Islanders captain John Tavares last week. The 27-year-old Mississauga, Ont., native hits the open market on July 1 and meeting with Lamoriello is a clear signal of the Islanders' intent to retain their star.
The fate of current Islanders GM Garth Snow remains unknown. Snow just completed his 12th season on the job and the club has made the playoffs four times in those seasons.
"I am excited to join such a storied franchise and look forward to working with Scott Malkin and the entire New York Islanders organization," Lamoriello said.