Manziel has strong day at USD pro day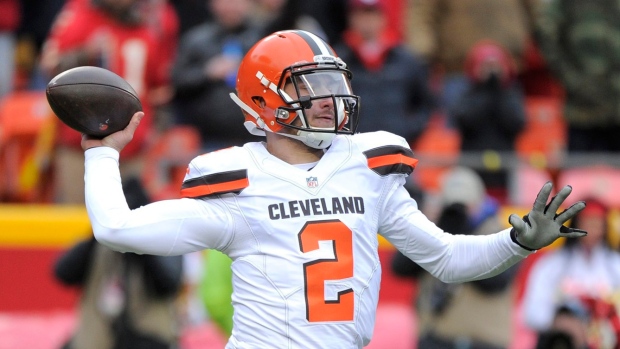 As he continues to look for another shot in the NFL, Johnny Manziel threw at the University of San Diego pro day Thursday.
Manziel threw 38 times with only two misses, according to Schefter, in front of scouts representing 12 NFL teams. The scouts in attendance said it was a strong day for Manziel, per Schefter.
Manziel's next stop on his potential comeback tour is the Spring League, which runs from March 28 to the middle of April.
It appears the 25-year-old former Heisman Trophy winner has closed the door on the CFL for now after the Hamilton Tiger-Cats failed to meet his contract demands.
Manziel hasn't played since 2015, when he appeared in 10 games with six starts for the Cleveland Browns, finishing 129-223 for 1,500 yards and seven touchdowns to five interceptions.