Report: Nets G Russell suffers knee injury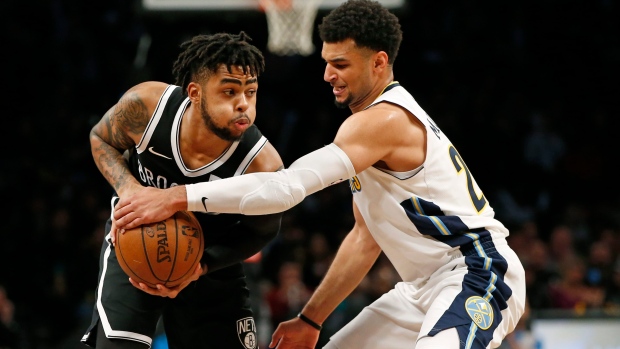 Brooklyn Nets guard D'Angelo Russell will likely miss several games with a left knee injury, according to ESPN's Adrian Wojnarowski.
Russell was hurt in the Nets 114-106 loss to the Utah Jazz and will undergo further evaluation.
The 21-year-old finished with 26 points in the game but left late and was seen limping out of the arena.
Russell is averaging 20.9 points and 5.7 assists per game for the Nets this season, both career highs.
The former Los Angeles Lakers draft pick was traded in te off-season with Timofey Mozgov to the Nets for Brook Lopez and Kyle Kuzma.