Report: No hearing for Caps' Wilson
There will be no disciplinary hearing for Washington Capitals winger Tom Wilson, reports CSN Washington's Chuck Gormley. Wilson received a match penalty on Wednesday night for a hit to the head of Curtis Lazar of the Ottawa Senators.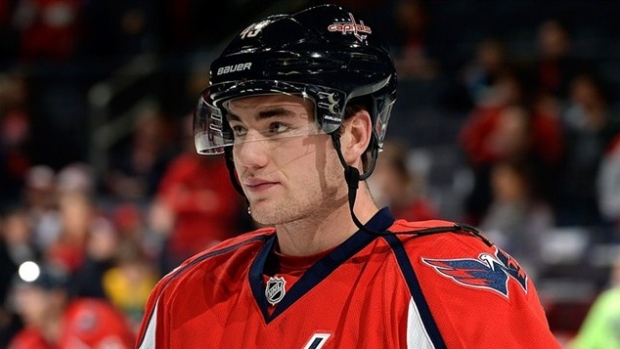 Tom Wilson will not be hearing from the NHL's Department of Player Safety.
Wilson received a match penalty in Wednesday night's 2-1 victory over the Ottawa Senators for a third-period hit to the head of Curtis Lazar. As Lazar was attempting to play the puck just over the blue line into the Washington zone, Wilson came in from Lazar's right and delivered a hit that dislodged Lazar's helmet.
"I think the main point of contact is hip-on-hip," Wilson said after the game. "And (Lazar) has no clue I'm there, that's the only reason it looks so bad cause he's leaning in to make a move that way and I take away his space. I'm standing there, I take away his space and I don't hit his head at all."
Wilson's coach, Barry Trotz, agreed with this player's assessment.
"I don't even know if that was a penalty in the league," said Trotz. "The point of contact is at his hip. His hands are down. He's tracking the puck. He's trying to take his space because Lazar's cutting, trying to get by our defenceman and he was taking space."
Along with an automatic ejection, under Rule 21.1, a player who receives a match penalty is suspended indefinitely until further notice from the league. But with no hearing scheduled, it appears that Wilson's match penalty could be rescinded.
The Capitals are next in action on Friday night when they host the Tampa Bay Lightning.