Report: Powell expected to miss 4-6 weeks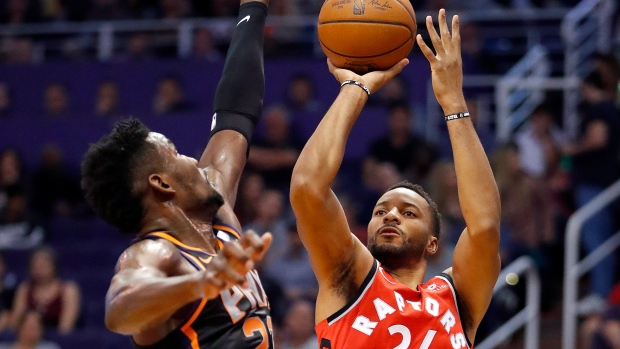 Toronto Raptors shooting guard Norman Powell is expected to miss the next 4-6 weeks with a left shoulder subluxation, according to ESPN's Adrian Wojnarowski.
The team announced Powell is out indefinitely on Wednesday.
The Raptors said Powell suffered a partial dislocation of his left shoulder joint in the second quarter of Toronto's 124-111 win at Utah on Monday.
Powell is averaging 5.0 points, 2.0 rebounds and 14.9 minutes in 11 games (two starts) this season.
The Raptors wrapped up a four-game road trip Wednesday night in Sacramento.
Toronto coach Nick Nurse told reporters before the game that he expected Powell to miss "weeks."