Report: Raps nearly got Mirotic on Thursday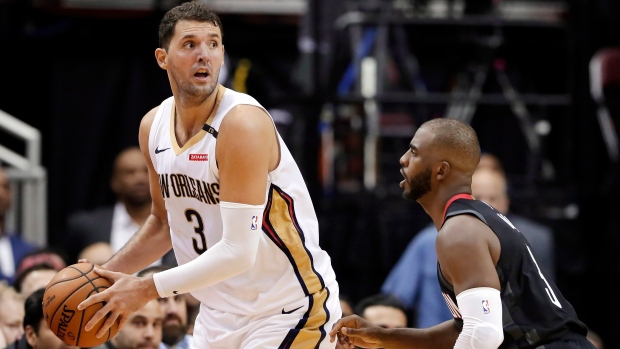 Before the Toronto Raptors made their blockbuster trade for centre Marc Gasol ahead of Thursday's NBA trade deadline, the team reportedly went deep into negotiations with the New Orleans Pelicans on forward Nikola Mirotic who ultimately was acquired by the Milwaukee Bucks.
Per ESPN's Adrian Wojnarowski, there were several Eastern Conference teams that were interested in acquiring Mirotic but Toronto came close to completing a three-way deal with the Pelicans that also included the Orlando Magic.
The Bucks came in after the Raptors and offered the Pelicans four future second-round picks, which was enough to make New Orleans pivot towards the Bucks' offer, according to Wojnarowski. At that point, Wojnarowski says the Raptors resumed previous trade talks they had with the Memphis Grizzlies on Gasol.
Milwaukee and New Orleans ultimately wound up completing the deal by adding the Detroit Pistons to the mix. In the end, the Bucks sent forward Thon Maker and centre Jason Smith to the Pistons; while the Pelicans received forward Stanley Johnson from the Pistons in addition to those four future second-round picks from Milwaukee.
The 27-year-old Mirotic had played in just 32 of New Orleans' 55 games this season because of injuries, averaging16.7 points and 8.3 rebounds. The former first-round pick is in his sixth season in the NBA.