Report: Royals offer 7-years, $147M to Hosmer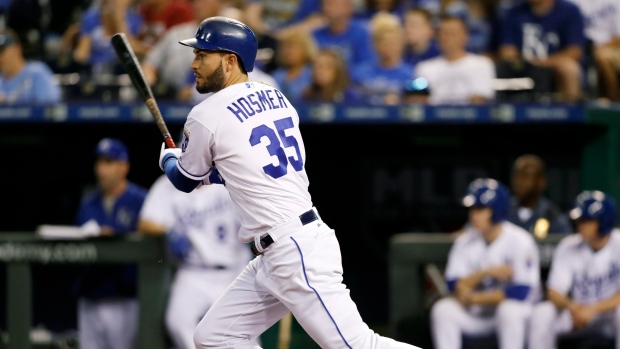 Free agent first baseman Eric Hosmer has been offered a seven-year, $147 million contract by the Kansas City Royals, according to USA Today.
Hosmer, 28, became a free agent this winter after turning down a one-year, $17.4 million qualifying offer from the Royals.
He hit .318 with 25 homers and 94 RBI with a 385 on-base percentage in 2017. The four-time Gold Glove winner played his entire seven-year career in the majors with the Royals and helped lead the team to a World Series championship in 2015.
USA Today also reported that Hosmer has a seven-year, $140 million offer from the San Diego Padres.