OKC's Westbrook undergoes knee surgery
Star point guard Russell Westbrook recently underwent arthroscopic surgery on his right knee,and will be re-evaluated in four weeks, the Oklahoma City Thunder have announced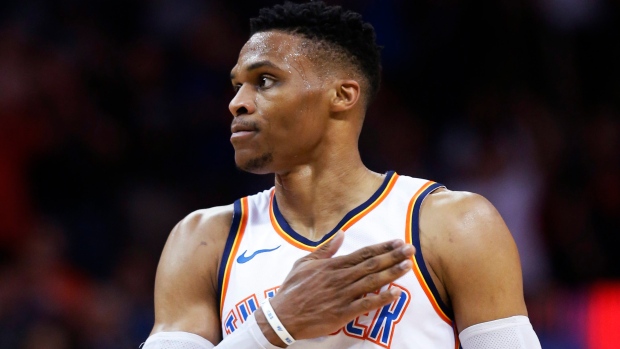 Star point guard Russell Westbrook recently underwent arthroscopic surgery on his right knee,and will be re-evaluated in four weeks, the Oklahoma City Thunder have announced
Given the timing, it's likely Westbrook's injury will force him to miss training camp and much, if not all, of the preseason. The Thunder open the regular season on Oct. 16 against the Golden State Warriors.
Westbrook dealt with knee injuries earlier in his career but has played in at least 80 games in each of the past three seasons. According to Royce Young of ESPN, he experienced some discomfort over the weekend while working out and elected to have a standard scope procedure as "maintenance" rather than potentially dealing with knee issues mid-season.
The Thunder do not expect any lingering issues with Westbrook's knee following the procedure.
Last year, 25.4 points per game to go along with 10.1 rebounds and 10.3 assists. It was the second year in a row Westbrook has averaged a triple-double after capturing MVP honours for the 2016-17 season.
The Thunder ended the regular season 48-34.