Reports: Shurmur expected to be named Giants head coach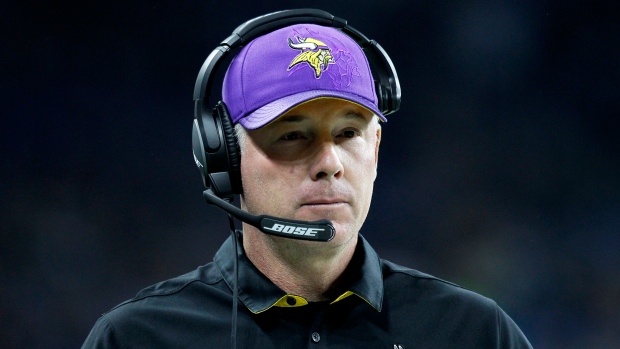 The New York Giants are expected to name Minnesota Vikings offensive coordinator Pat Shurmur as their next head coach, according to multiple reports.
Shurmur can now accept the job after the Vikings were eliminated from the playoffs in the NFC Championship Game.
Shurmur has two years coaching experience with the Cleveland Browns in 2011 and 2012, as well as one game as the interim head coach of the Philadelphia Eagles in 2015. He has an overall record of 10-23 as a head coach with no playoff appearances.
Since leaving the Eagles after his interim coaching stint, Shurmur has been the offensive coordinator of the Vikings. The 52-year-old also has offensive coordinator experience with the Eagles and St. Louis Rams.