Riders sign OL Coleman to two-year extension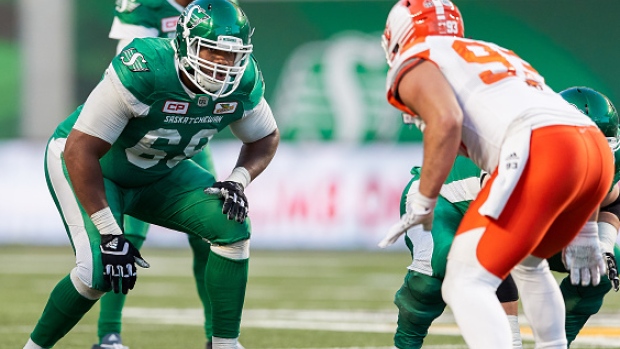 REGINA — The Saskatchewan Roughriders signed offensive lineman Thaddeus Coleman and defensive back Jovon Johnson to contract extensions Thursday.
Coleman's deal covers two years while Johnson keeps him with the Riders through next season. Both players were eligible to become free agents in February.
The six-foot-seven, 320-pound Coleman has spent five seasons in the CFL and two with the Riders. The 32-year-old started all 18 regular-season games, the East Division semfinal and conference final at right tackle last year.
He was named the Riders top offensive lineman in 2016.
Johnson, 34, had 39 tackles and two interceptions over 18-regular-season games with the Riders. The 11-year CFL veteran has also spent time with Winnipeg, Ottawa and Montreal.
In 2011, Johnson was named the CFL's top defensive player while with Winnipeg.