Rose's club switch leads Honma push to North America
PGA Tour star signs 10-club deal to be the face of premium brand's push into the North American market, Bob Weeks writes.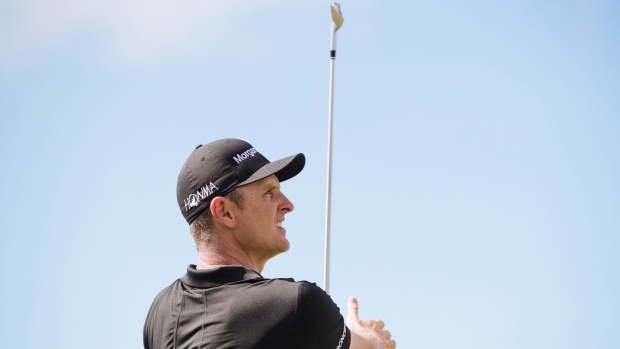 To most golf lovers outside of Asia, Honma Golf is not that well recognized.
If they know the company at all, it's probably for its high-priced clubs that can cost tens of thousands of dollars for a set of irons.
Perhaps they've seen the gold-plated clubs Honma has offered over the years. Or maybe they know it for the $5,000 driver Japanese Prime Minister Shinzo Abe gave to U.S. President Donald Trump during an official visit.
But beyond that, Honma Golf barely resonates in a world dominated by the TaylorMades and Callaways.
Previously, you could count Justin Rose in that group.
"I was aware of the brand, I'd seen it a ton in Asia," he admitted. "I knew they made really cool clubs. I'd seen some European Tour players using it way back, but I didn't know a ton about it."
But he does now. Perhaps not surprisingly, the golfer known for his attention to detail did his due diligence on the 60-year-old company and liked what he found.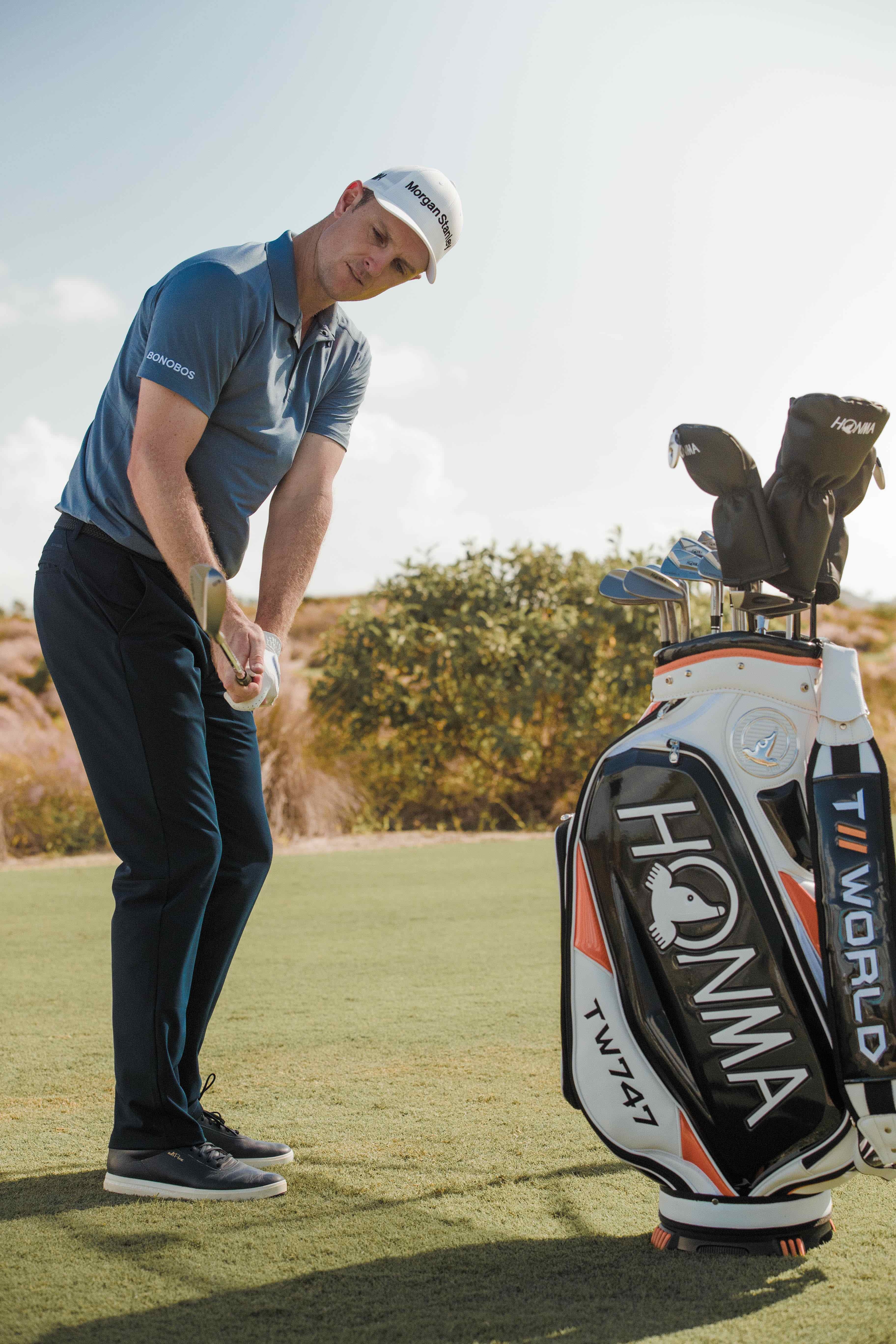 So much so that he signed on to as the face of Honma's push into the North American market, inking a 10-club deal that will give him some flexibility in what goes into his bag. He'll use a selection of the clubs, including a set of irons built to his precise specifications, this week when he tees it up at the Desert Classic.
At a gathering on Monday at Riviera Country Club in Los Angeles, Calif., Honma announced its plans to bring its lines to the United States and Canada in a more substantial manner than past years.
Leading this charge was a familiar face to the golf industry: Mark King, who spent more than 30 years at TaylorMade including 14 as the CEO.
During his tenure, TaylorMade changed the industry in many ways, from speeding up the product release cycle to offering white-headed drivers to launching Hack Golf, an attempt at making golf more user-friendly with changes like 15-inch cups. He also led the company to a record year of sales that topped out at $1.7 billion (combined with adidas golf) in 2013.
"I'm a golfer. I love golf. And this was a way to get back into the golf business but in a very unique and different way," said King, who spent the last four years as head of adidas U.S. "There's a place in the market for Honma."
King is hoping to position Honma as a first-class line with solid performance capabilities. It won't be for everyone, he fully admitted, but that's what makes it special.
"This is definitely a premium brand," he stated unabashedly. "Not everyone buys a Louis Vuitton purse but they sell a lot of Louis Vuitton purses. So to me this is what that is. This is high-end, it's super-premium and that's who it's going to appeal to."
It was King who first approached Rose about making the equipment switch, not an easy sell to a guy who had been a longtime TaylorMade player and was coming off a year in which he won twice, posted 11 top-10 finishes and captured the FedEx Cup on the PGA Tour.
The biggest part of that was convincing Rose that the company could create clubs that would meet his standards. First, though King had to see for himself and that meant a trip to Honma's factory in Sakata, Japan.
"That was the biggest question I had," said King, who has brought industry veterans John Kawaja (TaylorMade) and Chris McGinley (Titleist) on board with Honma. "I understand that brand is unique and different but I don't know if we have the capabilities of making performance golf equipment. And I was there for two days and I called Justin from Sakata and I said 'Justin, you can get really serious about this because they have all the capabilities of the big four.'"
The craftsmanship that has been at the core of Honma's success in the rest of the world was evident to King on his visit. Some of the staff at the company have been building and designing clubs for 30 years.
That was enough for Rose who began to work seriously with the Honma's equipment last summer in order to ensure it would help his game.
"The change was made early in the season," admitted the Olympic gold medalist. "Things like this don't happen overnight. It wasn't like it was the 12th hour, I got to World No. 1 and got a great deal and made the change. This happened probably back in May, June when we were going in this direction.
"I was basically looking for a company that would be able to support me into the prime of my career. I felt really good about the energy behind the brand and I felt amazingly confident in the craftsman and attention to detail."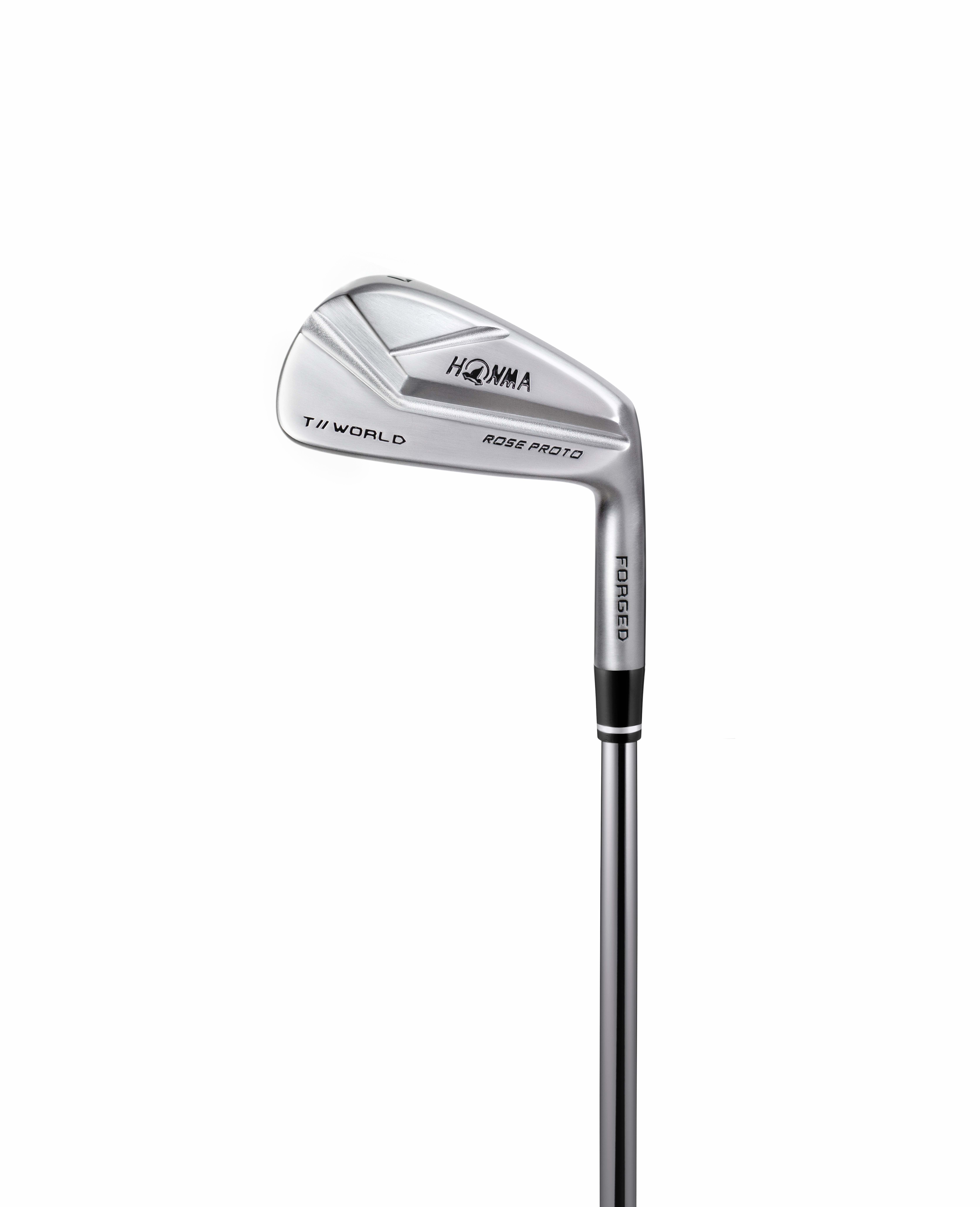 There have been cases in the past where players coming off successful seasons have switched equipment companies to chase a big cheque only to see their games deteriorate.
Payne Stewart (Wilson to Spalding), Corey Pavin (Cleveland to PRGR) and Lee Janzen (Founders Club to Ben Hogan) are all examples of golfers who changed clubs and struggled.
Rose is confident that won't happen this time. In testing, he said the Honma driver has delivered a three- to four-mile an hour increase in speed, something he said is hard to ignore. As well, he worked with the company's clubmakers to create a forged iron that looks and feels precisely as he wants it.
"From the groove length from the offset to the pinch in the toe, to the camber in the sole, I feel like they're mine," he stated.
And, as he pointed out, even if he remained with TaylorMade, he still would have been making a club switch into the company's new irons and woods.
Having Rose as the ambassador is a huge step for Honma but it's only part of the company's North American plan. At the grassroots level, there will be exclusive fitting centres at high-end clubs, and dedicated floor space in selected retail outlets making the experience of getting Honma clubs a significant part of the purchase.
Last year, Honma did a reported $250 million in sales with only $12 million of that coming in North America, (a significant part of that number was from two Golf Town outlets, one in Richmond, B.C., and another in Markham, Ont.).
And in spite of the company's reputation for releasing ultra expensive clubs, the new TW747 driver will sell for roughly the same price as similar clubs from TaylorMade and Callaway.
"Most big brands do half their business in the U.S. and half outside. I don't think this brand is going to do half its business in the U.S., certainly not in the next decade," King said. "But I think we could do $100 million in the next five years. We don't have that as a goal, we haven't written that down and said we're going to shoot for $100 million. What we're shooting for is a premium brand, great performing products, a lifestyle, Premium retail distribution, premium buying experience and let's see where that goes."