Roughriders release Cox after domestic violence incident
The Saskatchewan Roughriders have released defensive back Justin Cox after being informed of an incident involving domestic violence, the team announced Wednesday.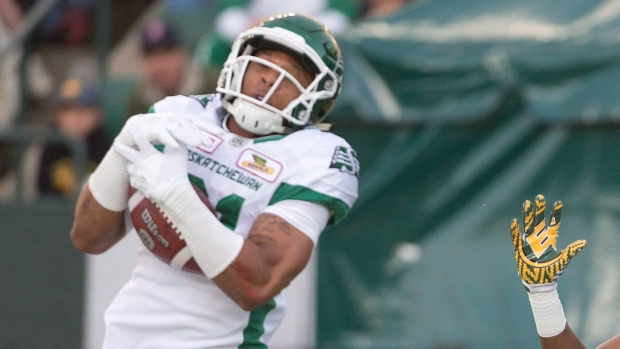 REGINA — The Saskatchewan Roughriders have released defensive back Justin Cox over an alleged incident of domestic violence.
Regina police say a 24-year-old man named Justin Cox was charged with assault causing bodily harm "as the result of investigation into an allegation of intimate partner violence."
Police allege a 23-year-old Regina woman sustained apparent injuries consistent with a physical assault reported Sunday.
Cox was taken into custody without incident on Tuesday, police said.
"To the fans I apologize for my actions and decisions. The truth will only be known by those that were there during the incident," Cox posted on his verified Twitter account. "I want to thank the Saskatchewan Roughriders for giving me a chance to fulfil my dream, I'm sorry for letting you guys down."
CFL commissioner Jeffrey Orridge said in a statement that he will block any attempt by a CFL team to sign Cox.
"We must all do what we can to ensure the safety of women and to urge perpetrators to seek the help they need to change their behaviour and stop the violence," he said.
Cox was released by the NFL's Kansas City Chiefs in 2015 after being arrested and charged with domestic violence twice in less than a year.
The former Mississippi State player had signed a two-year extension with the Roughriders in December after he recorded 42 defensive tackles and four interceptions in 15 games in 2016, en route to being named the team's most outstanding rookie.