Roughriders release LB Knox to join Bucs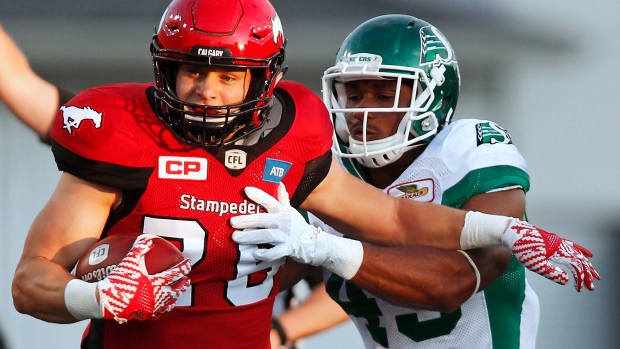 The Saskatchewan Roughriders released international linebacker Jeff Knox Jr. on Saturday, allowing the Pittsburgh native to pursue an NFL opportunity with the Tampa Bay Buccaneers.
Knox spent the last two seasons with the Riders, picking up 179 defensive tackles, 30 special teams tackles, one interception and one quarterback sack in 35 regular season games.
Following the 2015 season, Knox was named the Riders Most Outstanding Player, Most Outstanding Defensive Player and Most Outstanding Rookie after setting a single season franchise record with 114 defensive tackles.
Knox was scheduled to be a free agent February 14.