Roughriders sign free agent WR Carter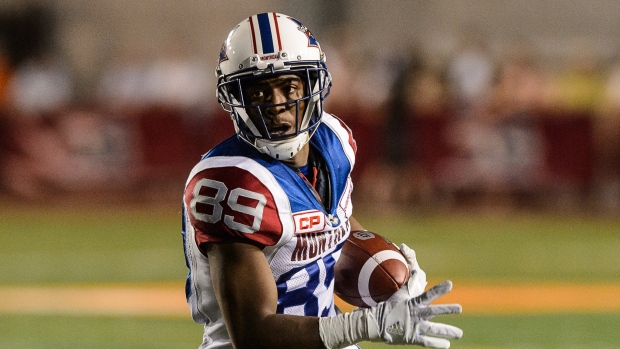 REGINA — The Saskatchewan Roughriders signed veteran receiver Duron Carter on Thursday.
The six-foot-five, 205-pound Carter had 61 catches for 938 yards and five TDs in 14 games last season with the Montreal Alouettes. He was released by the club Oct. 17.
"(Carter) is a supreme talent with a rare combination of size and speed that has yet to reach his full potential," Riders head coach/GM Chris Jones said in a statement. "Adding him to our already deep receiving core will give us multiple options and make us difficult to defend."
But Carter does come with some baggage.
He was suspended for one game by the CFL last season for bumping head coach Rick Campbell of the Ottawa Redblacks after scoring a touchdown. He was also involved in an altercation with quarterback Rakeem Cato.
Carter, the son of Pro Football Hall of Famer Cris Carter, had 185 catches for 2,877 yards and 17 TDs over two-plus seasons with Montreal. He also spent the 2015 campaign on the practice roster of the NFL's Indianapolis Colts.
Naaman Roosevelt was Saskatchewan's leading receiver last year with 76 catches for 1,095 receiving yards and two TDs despite missing seven games with a knee injury.