Sabres' Kane knows only his actions matter
Zach Bogosian has known Evander Kane since Day 1 of the winger's NHL career. And what Bogosian points to is that behind the bright lights persona and the tweets and the social media image, there's a player that cares about his craft.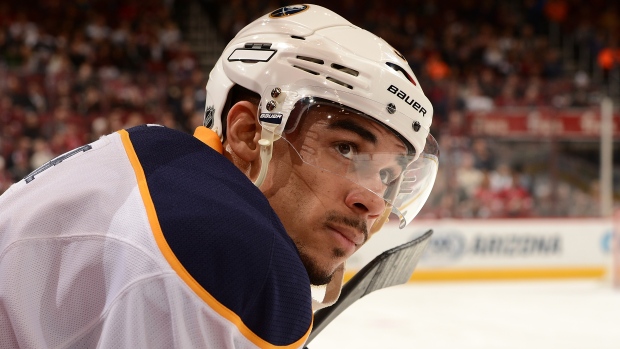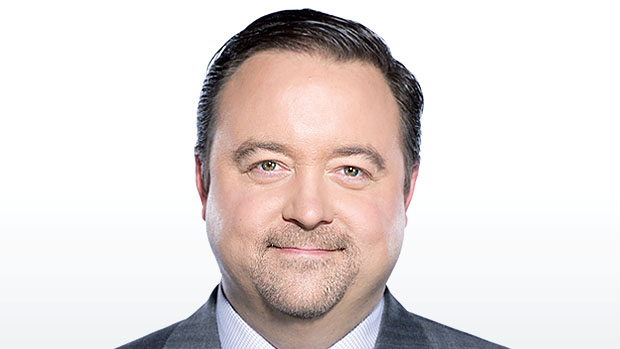 TORONTO -- Zach Bogosian has known Evander Kane since Day 1 of the winger's NHL career. Both were drafted by the Atlanta Thrashers one year apart, they moved to Winnipeg via re-location and were traded together to Buffalo.
In short, no other current or former teammate is in a better position to assess the sometimes controversial Kane after eight seasons together.
And what Bogosian, 25, points to is that behind the bright lights persona and the tweets and the social media image, there's a player that cares about his craft.
"I think if you look at his work ethic, and if you got to know him, the other stuff that maybe comes out about him, you would probably have a little different outlook on him as a person and a player," Bogosian said Monday before theBuffalo Sabres beat the Toronto Maple Leafs 4-3 in overtime.
"He has that persona that people like to dis on social media or anywhere, whether it's verbally attacking him or whatever, but if you get to know him, he's a good person. He works hard and that's one thing I'm sure a lot of people don't know about him. People see the flash and the bright lights, but if you really got to know him, he wants to win, he wants to score, he wants to work hard. You're kind of looking at two different ends of the spectrum as far as the way he's perceived in a media way, a social media way, and as far as how hard he works."
There was Kane on Sunday in Buffalo, the first on the ice working on his shot ahead of an optional team practice. And looking at him off the ice, you can tell the man takes cares of his body.
But if he's going to win over his critics, he has to be on the straight and narrow for a long time. Last month's NBA All-Star Game flap in which his much publicized partying in Toronto and subsequent practice no-show earned him a one-game suspension from the Sabres, the scorn of some fans and the disappointment of an organization that gambled so much in trading for him a year ago.
"Like we said before, we were disappointed in some of the things that happened, it's on him to show us that he's making improvement and he's shown that," veteran Sabres captain Brian Gionta -- he of the Lou Lamoriello-New Jersey Devils mold -- said Monday of Kane's recent misstep.
Kane also made headlines in late December for a sexual assault allegation, which the player strongly denied and which still has not led to any charges.
As for Kane, he sounded contrite after the NBA All-Star brain cramp. But he knows his words won't matter, only his actions will.
"That was all on me, that was my fault. It's my responsibility," Kane said in an interview with ESPN.com Monday. "I messed up. And what I said was true, it's not going to happen again. I know it's about me going out and walking the walk. That's what I've tried to do since that incident and that's what I'm going to try to do."
Kane is a polarizing figure, I mean, just look at his dramatic exit out of Winnipeg. His lack of maturity at times combined with playing in a fishbowl in Winnipeg was not a good combination.
But I also know this is a league where some people get uncomfortable when a player isn't your boring, cookie-cutter sort we're so used to, a player with personality and the audacity to be different.
Now, with maturity you hope that the 24-year-old Kane will know when to pick his spots.
The other aspect is that if he was piling up more goals on the ice, there would be a lot less scrutiny of the other stuff.
Kane is on pace for 24 goals this season, not the 30 or 35-goal season many, including himself, anticipated. He's missed nine of the teams' 67 games, to be fair, and in fact over 82 games his 19 goals in 56 games would be a 28-goal pace. And certainly it's harder to score now in this league than it's been in 10 years.
But still, even Kane himself wants to see more.
"If I buried 20 more percent of the chances I had this year, I might be sitting around with 28 goals. That's frustrating," Kane said Monday morning before scoring his 19th goal of the season that night. "But at the same time, it is hard to score in this league. You look at a lot of guys around the league who have scored big in the past, there's maybe one 50-goal scorer a season now. It's hard to score. But you have to find ways to produce.
"I have games left, though. Lots of time left, both as an individual and as a team you want to finish off strong. That's my focus."
Sabres head coach Dan Bylsma, in his Monday morning scrum with media at Air Canada Centre, was asked about Kane producing more goals and gave a rather detailed answer.
"I think you look at where he's going to get goals from, and how he's going to get those goals, for Evander to reach the 30-goal mark, he's going to get six to nine goals on the inside."' Bylsma said.
"He's proficient and effective coming down the wing, moving and getting his shot off, he's excellent there. He's gotten six goals around the net this year. I think in order to get to that next level goal mark, 30-goal mark or 35, got to be getting on the inside where he can find the middle of the ice, get a pass from his winger or centerman and get another eight there."
His 19th goal came right from the blue paint, Kane converting a nice cross-crease pass from Sam Reinhart into an empty net.
Back on Jan. 10, Kane's first game back in Winnipeg since last season's trade provided a pivotal moment.
Kane hadn't scored in seven game and was staring at an empty net late in the game. Instead of shooting, he dished it over to Reinhart so the kid could get his third goal and first career hat trick.
It's a moment I think was well-appreciated in the Sabres dressing room.
I think I caught Kane off-guard somewhat when I asked him this final question Monday: How does he want people to remember him as a player once his career is over?
A little early, I know, to be thinking post-career, but I was curious to see what Kane would say.
"I haven't been in the playoffs yet in the NHL, but I want to be remembered as a winner, a guy who wins," responded Kane. "I want to be known as a good teammate, a good guy, that gave back to the community in the towns he played in. That's something I do even though I don't look for the publicity.
"Obviously I also want to remembered as a player who could put the puck in the net, too," he added with a smile. "But definitely want to be remembered as a winner. I've won at every level up until the NHL. So I want to change that narrative in the NHL."
He's got ample time left in his career to deliver just that imprint.