Sabres trade Weber to Caps for third rounder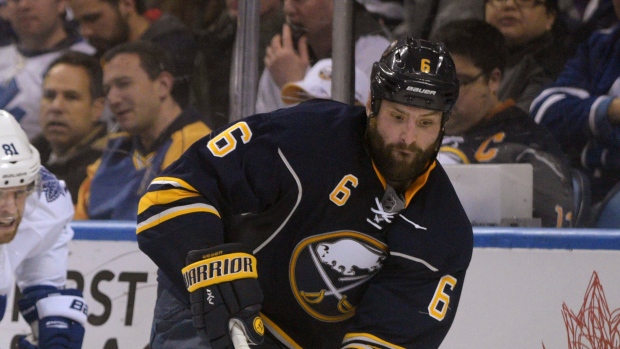 The Buffalo Sabres have traded defenceman Mike Weber to the Washington Capitals for a third round pick in the 2017 Draft.
Buffalo will retain 50 percent of Weber's remaining contract. He's getting paid $1.66 million this season.
Weber had one goal and four assists in 35 games with the Sabres this season. Weber has spent his entire eight-year career with the Sabres. In 341 games the former second rounder has nine goals and 44 points.
"We are pleased to welcome Mike to our organization," Capitals vice president and GM Brian MacLellan said. "Mike is a stay-at-home defenseman, who plays a physical game and is respected by his teammates. We felt it was important to add depth to our blueline by adding another quality veteran defenseman."