Sens announce G Anderson's wife has cancer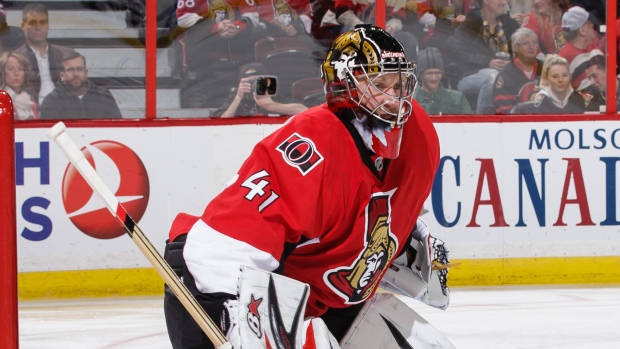 Ottawa Senators GM Pierre Dorion announced on behalf of Craig Anderson that his wife Nicholle has been diagnosed with cancer.
Dorion said the Anderson's are in a wait and see period concerning treatment for Nicholle, so Nicholle encouraged Craig to rejoin the Senators. Anderson has been away from the team since Thursday after being granted a leave.
Anderson will join the team in Ottawa Saturday night and a decision will be made if he'll start Sunday against the Oilers after morning skate.
The 35-year-old goaltender has played in five games for the Senators this year. He has a 2.95 goals against average and .903 save percentage.
Andrew Hammond meanwhile, will be out at least a week and will be placed on injured reserve. Matt O'Connor has been recalled and will join the team in Edmonton.