Sens F Neil fractures thumb; out indefinitely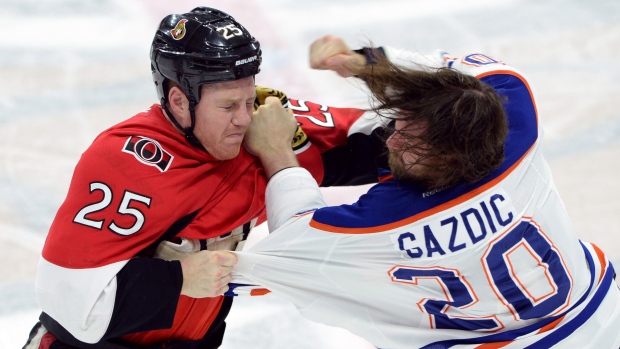 Ottawa Senators enforcer Chris Neil fractured his left thumb in Saturday's game against the Edmonton Oilers and is out indefinitely.
Neil and Oilers forward Luke Gazdic drop the gloves in the opening four minutes of the second period. The two exchanged punches before being sent off the ice.
The fight followed three goals by the Senators and one by the Oilers to open up the middle frame.
Neil has four goals and three assists with 73 penalty minutes this season, while Gazdic has one goal and one assist and 26 minutes in the sin bin.