Sens get Akeson from Sabres in seven player deal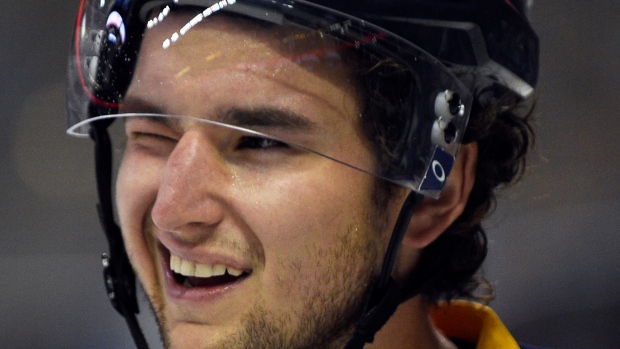 OTTAWA - Forwards Jason Akeson and Phil Varone and defenceman Jerome Leduc were acquired by the Ottawa Senators in a trade with the Buffalo Sabres on Saturday night.
Ottawa sends forwards Alex Guptill, Eric O'Dell and Cole Schneider, as well as defenceman Michael Sdao to the Sabres organization in return.
The 25-year-old Akeson has a goal and an assist in 15 career NHL games. The right-winger has eight goals and 22 assists in 51 games with the American Hockey League's Rochester Americans this season.
Varone, a 25-year-old centre, has a goal an an assist in five games with Buffalo this season and 12 goals and 17 assists in 43 games with Rochester. He has five goals and four assists in 42 career NHL games.
The 23-year-old Leduc has seven goals and nine assists in 53 games with the Americans this season. Sdoa has yet to make his NHL debut.