Sens' Karlsson gets Conn Smythe vote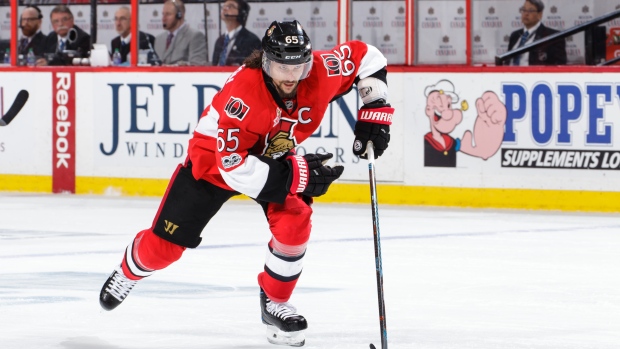 Ottawa Senators defenceman Erik Karlsson was awarded a third-place vote for the Conn Smythe Trophy, despite not playing in the Stanley Cup Final.
Karlsson was one of seven players to receive at least one vote in balloting by 15 writers of the Professional Hockey Writers Association; the other six play for either Pittsburgh or Nashville.
With 11 first place votes, Sidney Crosby won his second straight Conn Smythe over teammate Evgeni Malkin, who had three. Jake Guentzel had the other first place vote.
Phil Kessel, PK Subban and Matt Murray earned one third-place vote each, alongside Karlsson.
The Senators' captain averaged nearly 29 minutes of ice time and finished sixth in playoff scoring with two goals and 16 assists in 19 games. He stellar play led the Senators to double overtime of Game 7 of the Eastern Conference Final against the eventual champion Penguins.