Sharks sign Vlasic, Jones to long-term deals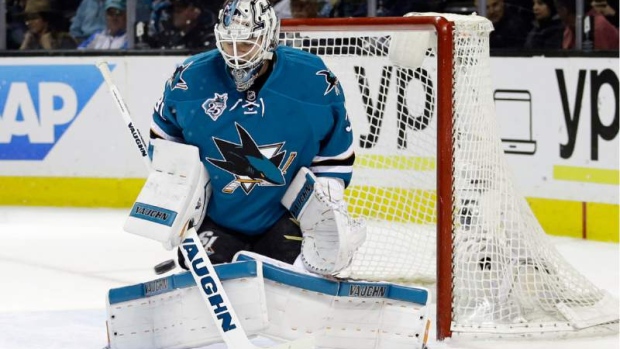 The San Jose Sharks have locked up defenceman Marc-Edouard Vlasic and goalie Martin Jones to long-term deals.
TSN Hockey Insider Pierre LeBrun reports the team has signed Vlasic to an eight-year, $56 million deal and Jones to a six-year, $34.5 million deal.
Both Vlasic and Jones were one year away from becoming free agents. The 30-year-old Vlasic finished with six goals and 22 assists in 75 games for the Sharks last season. For his career, the 2005 second rounder has 53 goals and 201 assists in 812 games.
Jones finished with a .912 save percentage and 2.40 goals against average last year and has a career .916 save percentage and 2.27 goals against average.