Shuster downs Edin in Curling World Cup final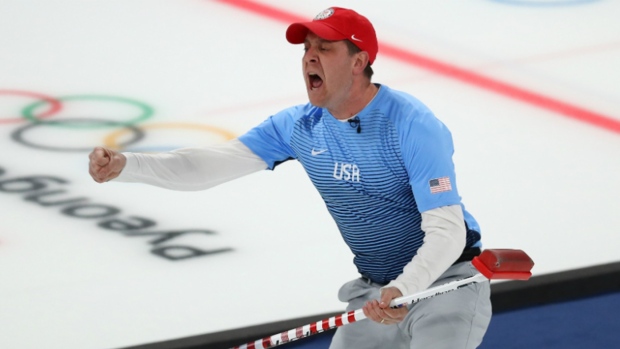 OMAHA, Neb. — American John Shuster repeated his Olympic victory over world champion Niklas Edin of Sweden to win the second Curling World Cup of the season by a 3-1 score on Sunday.
The win gives Shuster's rink a berth in the Curling World Cup Grand Final in Beijing in May.
"What a great tournament," said Shuster. "There was some great curling out here and some really great teams. I'm really proud to get a win any time you have your country on your back."
Shuster stole a point in the second end and Edin replied with a single in the fifth.
Shuster took a 2-1 lead with a single in the sixth then added another when Edin surrendered a point in the seventh.
"If you take one there, you're toast, you've got five per cent chance to win the game," Edin said of the move. "It's a difficult call to give up one there, but it's a bad situation and I obviously had no choice."
"It wasn't a very well played game, we couldn't figure out the ice," Edin added. "Both teams missed both high and low side."
In the women's final, Satsuki Fujisawa of Japan edged South Korea's Minji Kim 7-6.
Norway's Kristin Skaslen and Magnus Nedregotten downed Jenny Perret and Martin Rios of Switzerland 10-5 in the mixed doubles final.