Source: Canadian TV Exec approached by MLSE to replace Leiweke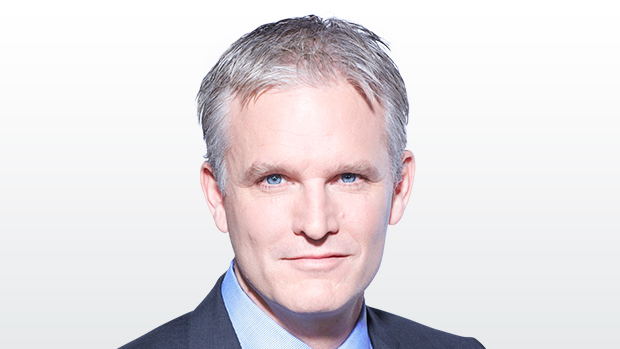 As Maple Leaf Sports & Entertainment spends the coming week interviewing prospective candidates to replace chief executive Tim Leiweke, buzz is building within the company's executive ranks and sports business industry that the CEO of a public Canadian media company may be the best fit for the high-pressure job.
John Cassaday, CEO of Toronto based radio and television broadcaster Corus Entertainment, has been approached by MLSE and discussed the position with company officials, a person familiar with the matter confirmed to TSN.
Cassaday, who once worked for former MLSE CEO Richard Peddie, is well known and highly regarded in the Toronto media industry. Besides being CEO of Corus, whose assets include YTV, HBO Canada and Treehouse, Cassaday sits on the boards of Sysco Corp. and Manulife Financial Corp.
"Cassaday is a proven leader," said a person close to the MLSE board. "He has handled a publicly traded company in Corus, its board and family ownership issues flawlessly. He is stable. A sure hand on the tiller. And he's mature and knows how to manage divisions and factions within a company. And he's Canadian and probably is looking for a change before he retires."
Cassaday is 60 and once worked for Richard Peddie at General Foods, now known as Kraft Foods. Now, Peddie's brother Thomas Peddie works for Cassaday at Corus.
MLSE plans to bring finalists for the Leiweke job into Toronto this week for interviews. The company would like to decide on his successor within the next week or so, a source told TSN.
Neither Cassaday nor his media relations staff responded to phone messages or emails seeking comment.
While Cassaday is an experienced Toronto broadcast executive, it's also worth asking whether his skill set lends itself to MLSE, which is shrinking its broadcast business and turning it over to the company's owners, Bell and Rogers.
As previously reported by TSN, other executives approached by MLSE to succeed Leiweke include former Madison Square Garden executive Hank Ratner, NHL executive John Collins and CFL Commissioner Mark Cohon.
Neither Collins nor Cohon are seen as favourites for the job.
Collins has helped to build the NHL's business through savvy marketing and a host of outdoor hockey games, but also was instrumental in awarding the NHL's Canadian TV rights to Rogers Communications. That might complicate his hiring, since Rogers jointly owns MLSE with its competitor Bell Media, which also sought those rights.
Bell is TSN's parent company.
Cohon, meantime, has led the CFL through a period of relative peace, negotiating a larger TV contract with TSN in 2013, but has also been the league's chief executive during a time when the Toronto Argonauts, the country's largest media market, have struggled to grow interest from fans and sponsors alike.
According to Canadian Business magazine, Cassaday's compensation during 2013 was about $4.7 million. Before helping to found Corus, Cassaday was president of CTV Television and the Campbell Soup Co.'s top executive in Canada and the U.K.