Stampeders finish No. 1 in CFL Power Rankings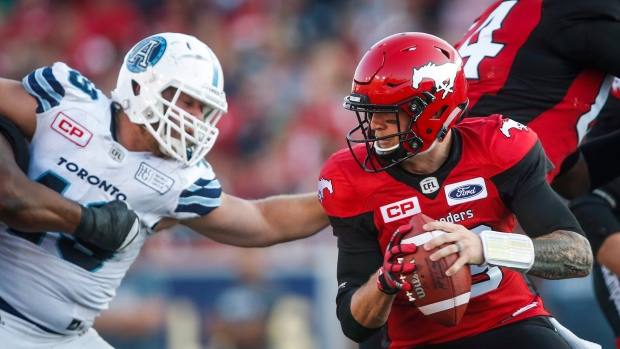 The Calgary Stampeders didn't finish strong, but had built up enough of a lead that they finished the season on top of the TSN.ca CFL Power Rankings, ahead of the Edmonton Eskimos and Toronto Argonauts.
Calgary's late-season vulnerability does appear to make the playoffs a wide open affair, as any of the top six teams could conceivably string together the victories necessary to reach or win the Grey Cup.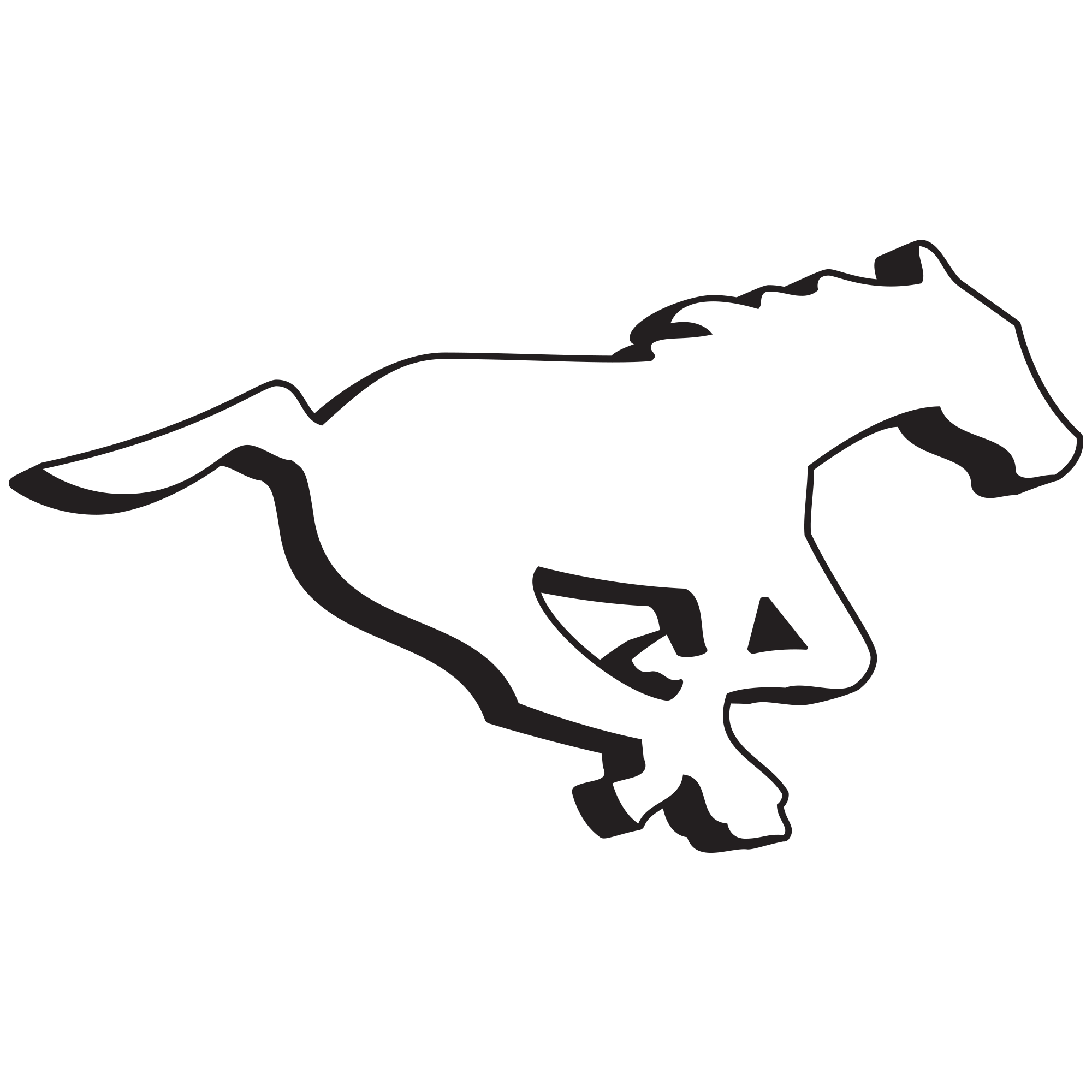 Calgary Stampeders
This Week: 1 | Last Week: 1 | Record: 13-4-1
TEAM STATS
PF

523

PA

349

DIFF

+174

YDS/GM

361.9

YDSA/GM

321.4
Heading into the postseason with three straight losses isn't the most awe-inspiring way to enter the postseason, but the Stampeders were even more dominant last season and it still didn't end up with a Grey Cup victory. Calgary should be relatively healthy, though, so they have to be considered the favourites going into the postseason.
Key Injuries: C Pierre Lavertu (neck), DL Cordarro Law (leg), WR Lemar Durant (knee).
Edmonton Eskimos
This Week: 2 | Last Week: 5 | Record: 12-6
TEAM STATS
PF

510

PA

495

DIFF

+15

YDS/GM

417.4

YDSA/GM

344.9
It's been one streaky season for the Eskimos, winning seven in a row to start the year, then losing six in a row, before winning five in a row to finish the regular season. The final product is a pretty good team, and they get the nod for No. 2 ahead of a bunch of similarly valued teams because they have the best quarterback, the receiving corps got a nice lift with Derel Walker's return from the NFL, and the running game was boosted by the addition of C.J. Gable from Hamilton.
Key Injuries: LB Cory Greenwood (knee), LB JC Sherritt (Achilles), RB John White (knee), DE Marcus Howard (leg).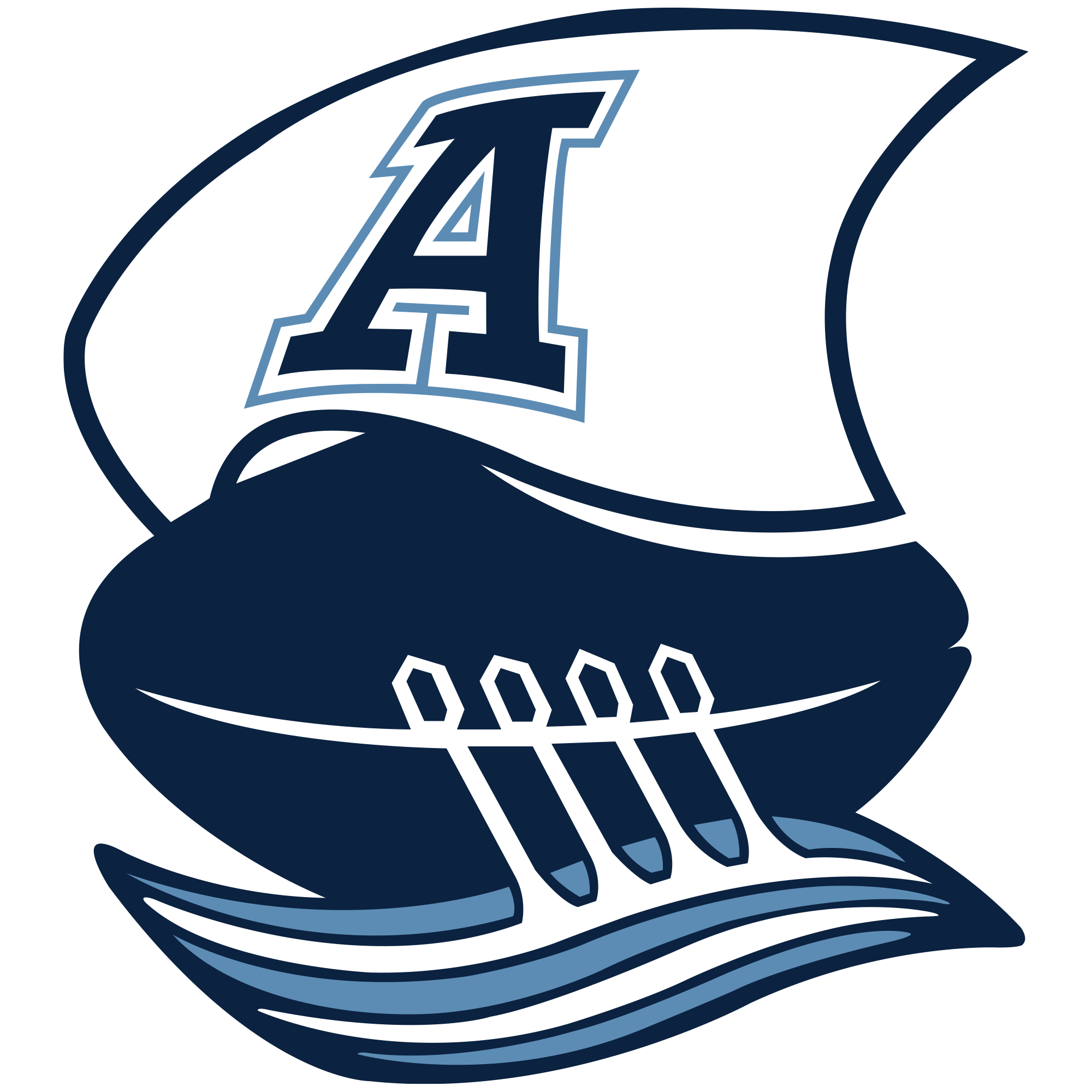 Toronto Argonauts
This Week: 3 | Last Week: 6 | Record: 9-9
TEAM STATS
PF

482

PA

456

DIFF

+26

YDS/GM

396.2

YDSA/GM

334.3
The emergence of running back James Wilder Jr. probably makes the Argos more dangerous than a standard .500 team. Veteran QB Ricky Ray can still sling it, and the defence is decent, when healthy, and with homefield advantage, the Argos have a legitimate shot at the Grey Cup.
Key Injuries: DT Alan-Michael Cash, DT Daryl Waud, DT Ken Bishop, WR Anthony Coombs (shoulder), DB Johnny Sears, Jr.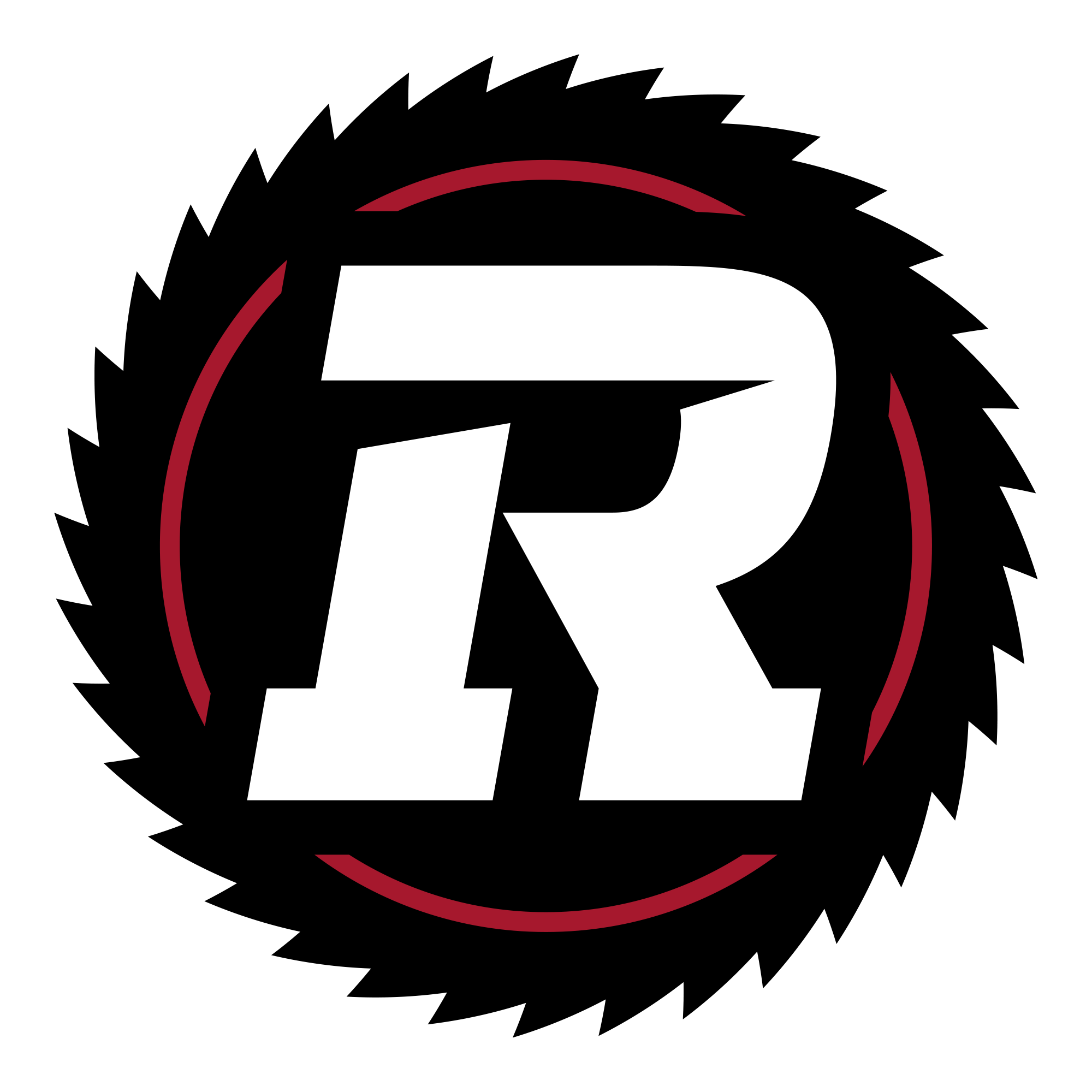 Ottawa Redblacks
This Week: 4 | Last Week: 4 | Record: 8-9-1
TEAM STATS
PF

495

PA

452

DIFF

+43

YDS/GM

383.8

YDSA/GM

388.4
Missing 1,000-yard receiver Brad Sinopoli is a hit to the Redblacks heading into the playoffs, but QB Trevor Harris is coming off his second straight excellent season, and he's the reason that Ottawa has some hope to defend their title. It won't be easy, though, because they start against the crossing over Saskatchewan Roughriders this week.
Key Injuries: WR Kenny Shaw (knee), WR Brad Sinopoli (shoulder).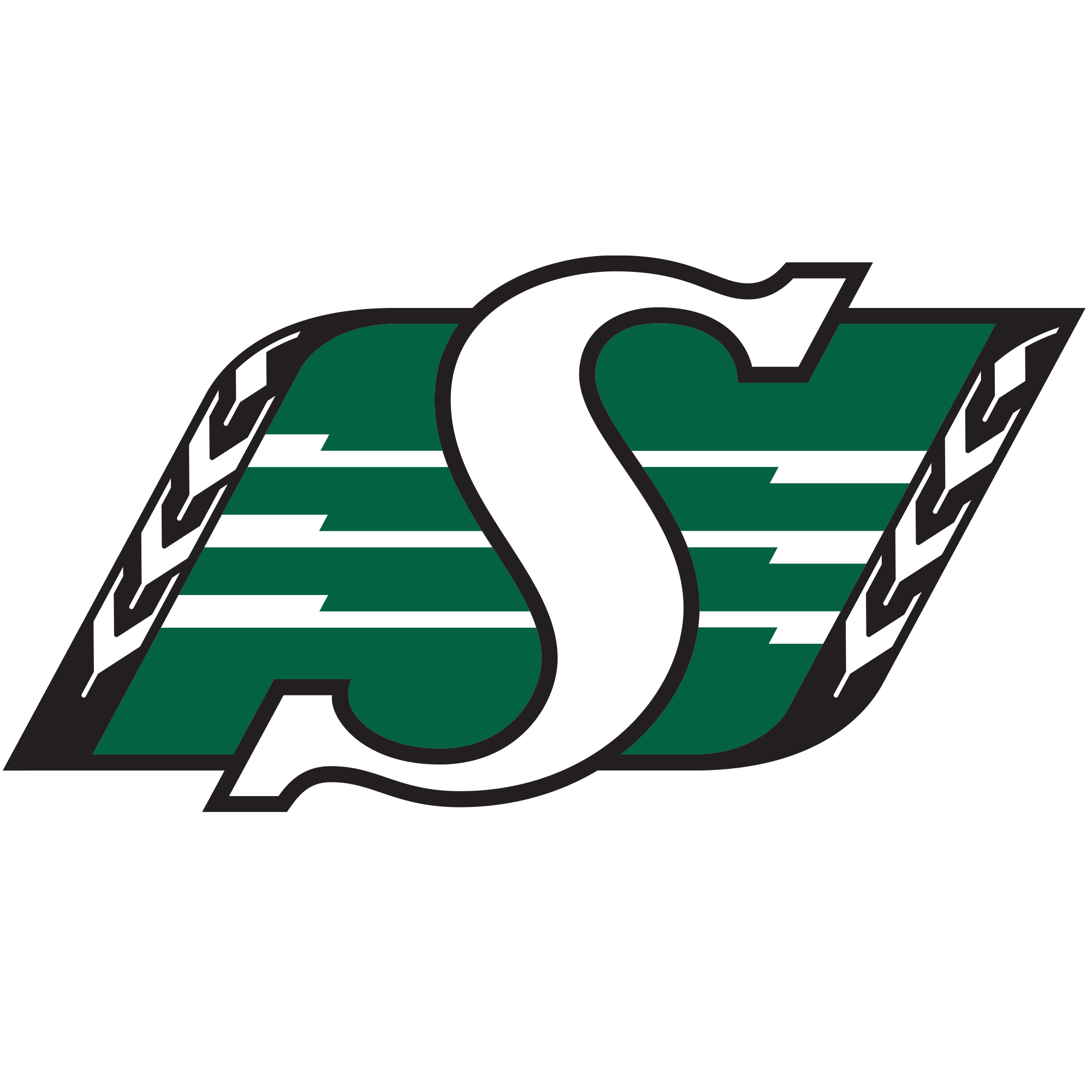 Saskatchewan Roughriders
This Week: 5 | Last Week: 3 | Record: 10-8
TEAM STATS
PF

510

PA

430

DIFF

+80

YDS/GM

360.1

YDSA/GM

358.0
The Riders probably don't mind crossing over to the East, in order to face Ottawa, and they've played well in the second half of the season, but quarterback concerns persist. From week to week, it's difficult to count on Kevin Glenn and while Canadian Brandon Bridge has shown flashes in relief, the Riders need to hope that their combined powers will be enough to guide them through the postseason.
Key Injuries: LB Samuel Eguavoen, CB Kacey Rodgers (leg).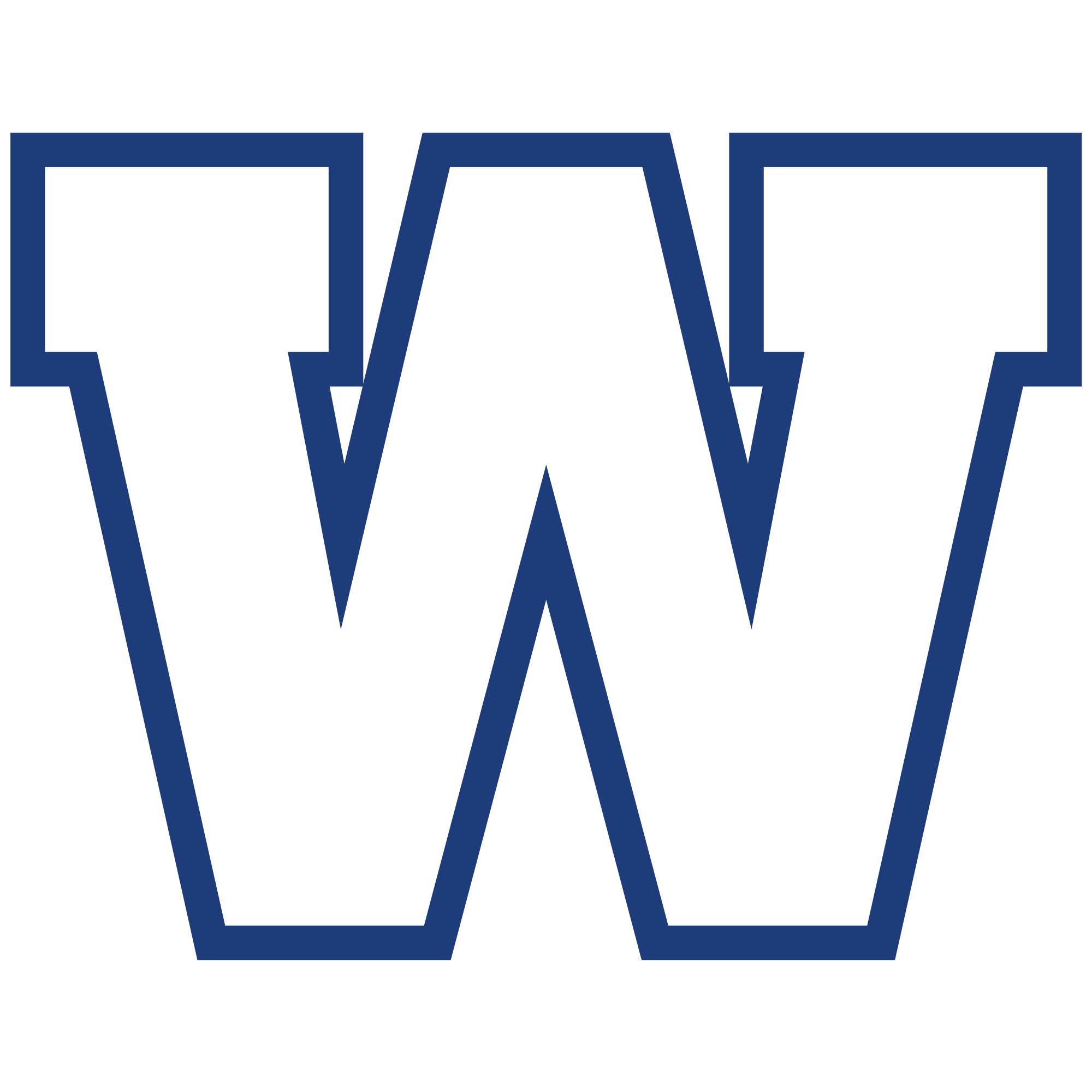 Winnipeg Blue Bombers
This Week: 6 | Last Week: 6 | Record: 12-6
TEAM STATS
PF

554

PA

492

DIFF

+62

YDS/GM

361.4

YDSA/GM

400.6
The Bombers have to hope that starting QB Matt Nichols can not only play this week, but play well, because the competition is too close among the playoff teams to expect to sneak by with a backup at the most important position.
Key Injuries: DE Jamaal Westerman (upper body), WR Darvin Adams (upper body), DB Maurice Leggett (Achilles).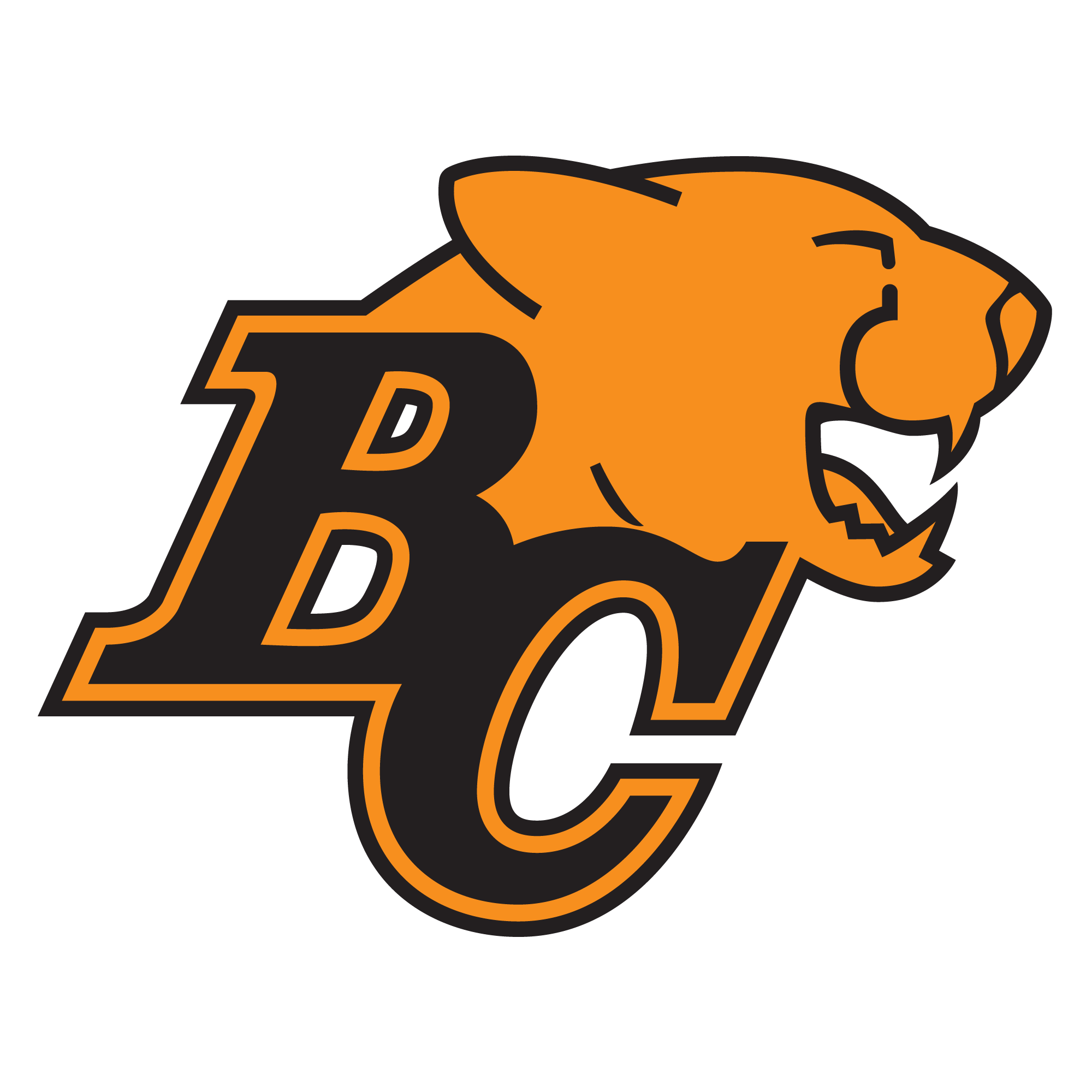 B.C. Lions
This Week: 7 | Last Week: 7 | Record: 7-11
TEAM STATS
PF

469

PA

501

DIFF

-32

YDS/GM

375.8

YDSA/GM

368.6
The season didn't play out as hoped for in B.C., and the decline in play from QB Jonathon Jennings was certainly a big part of the fall. But, it's not as if the Lions were hopelessly lost, they were simply not quite good enough to get by in the league's tougher division, but if Jennings bounces back next season, the results could conceivably flip pretty quickly.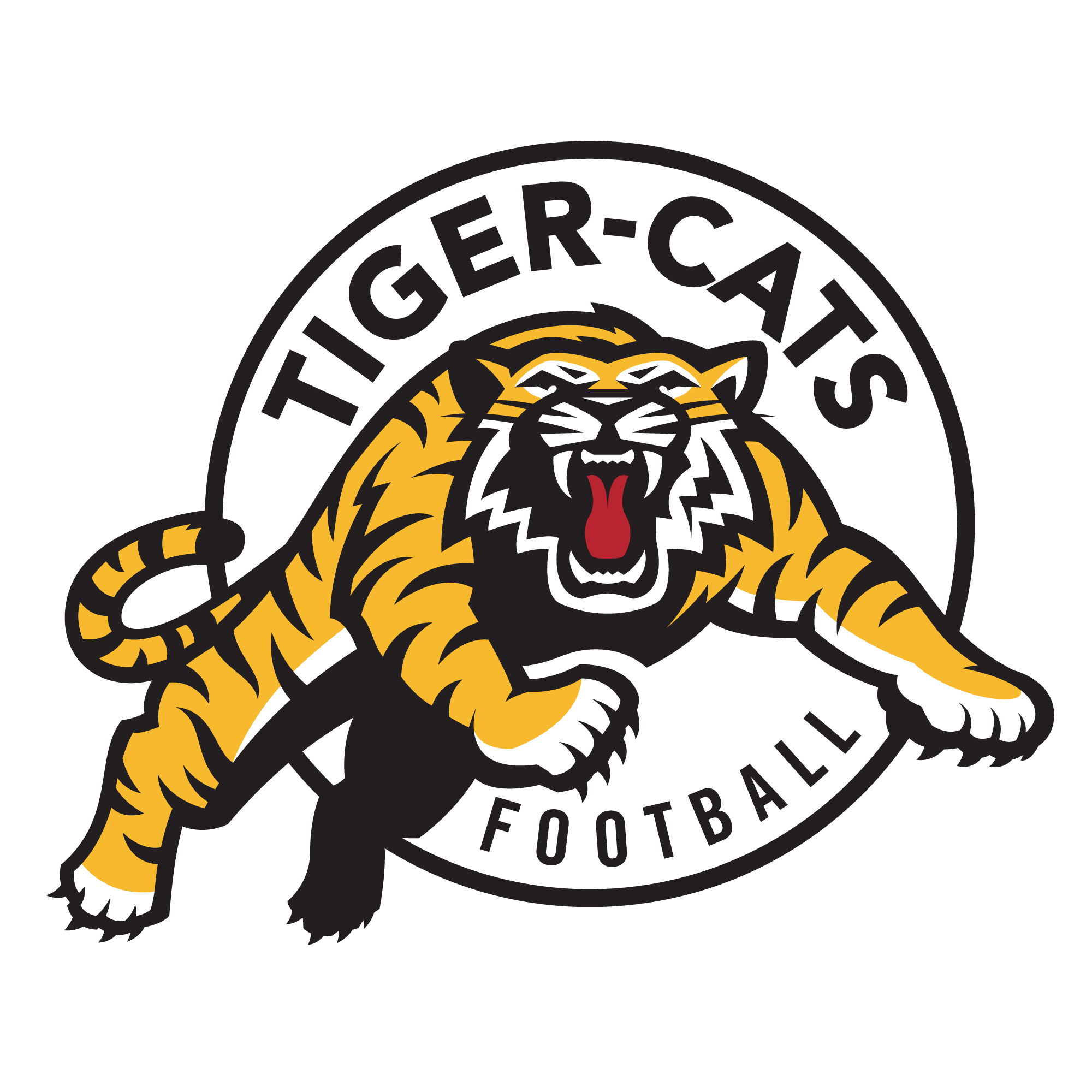 Hamilton Tiger-Cats
This Week: 8 | Last Week: 8 | Record: 6-12
TEAM STATS
PF

443

PA

545

DIFF

-102

YDS/GM

349.9

YDSA/GM

389.4
After an abysmal start to the year, the Tiger-Cats at least fought back and were a competitive team in the second half of the season. Jeremiah Masoli took over at quarterback, Brad Banks emerged as a playmaker at receiver, and Alex Green was a solid replacement at running back after they traded C.J. Gable to Edmonton.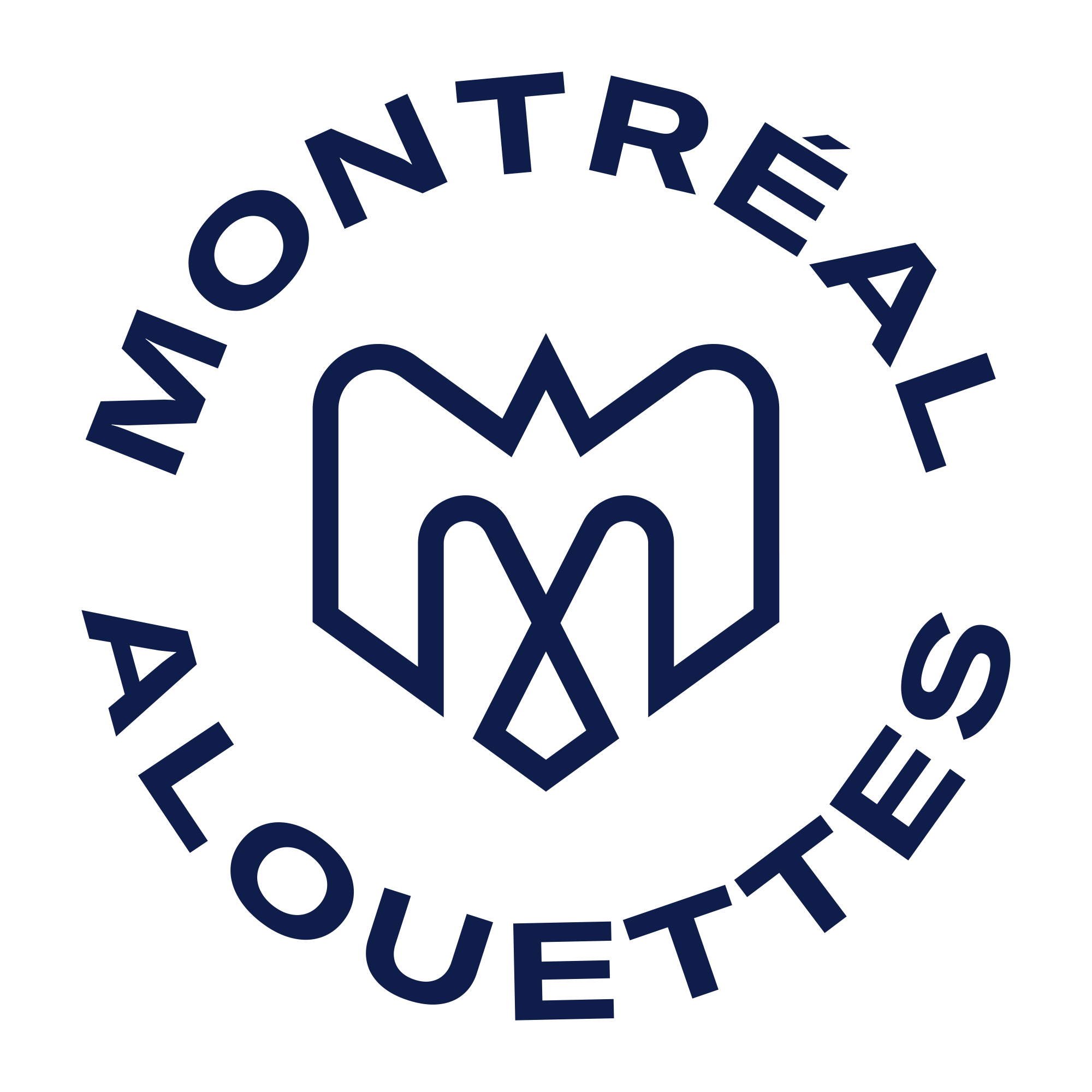 Montreal Alouettes
This Week: 9 | Last Week: 9 | Record: 3-15
TEAM STATS
PF

314

PA

580

DIFF

-166

YDS/GM

309.4

YDSA/GM

410.3
Whoa did this season go off the rails. The Alouettes started the year at 3-4 with all four losses by a touchdown or less, and then they lost 11 straight to finish the season. It's going to be a major undertaking in the offseason, trying to plug all the holes, but quarterback has to be the first priority.