Stars open to moving No. 3 pick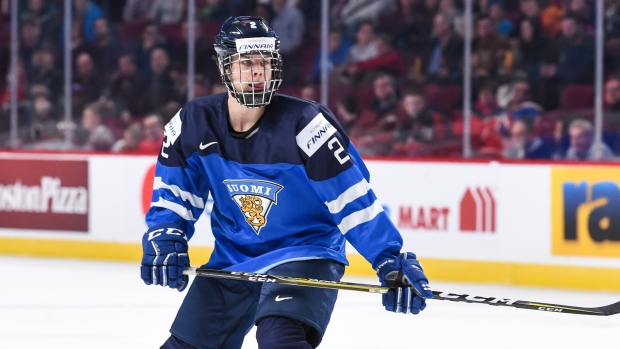 Dallas Stars general manager Jim Nill said Thursday he's open to moving the No. 3 overall pick in June's entry draft for a current NHL player.
Nill, whose Stars moved up five slots in the draft lottery, says he's already had conversations about the pick but expects more interest to come.
"I have talked to other teams already about possibly moving that pick, getting an established player back," Nill told SiriusXM's NHL Network Radio, per the league's website. "It gives us lot of options. I think this will heat up more as we go."
With Nolan Patrick and Nico Hischier being the consensus top two prospects in the draft - 22 of 23 scouts surveyed by TSN Hockey Insider Bob McKenzie last month listed them as first or second - Nill said there are as many as 10 player who could be picked third.
"Probably a group of another 10 players, and that's when it comes down to team's personal preference," Nill said. "Are you looking for a big strong centerman? Are you looking for a scoring winger? Are you looking for a power forward? There is lot of different options there."
One scout surveyed by McKenzie had Patrick as the draft's top prospect, followed by Finnish defenceman Miro Heiskanen.
Overall, Nill says he is happy with his start to the offseason, which has included trading for and signing goaltender Ben Bishop.
"It's a pretty good last month here with the draft lottery, the goaltender, then with Anaheim winning and getting to the final four we got that second first-round pick," Nill said. "So it gives us more assets to make a move and acquire players."