Summer workouts helped Raptors' second unit build quick chemistry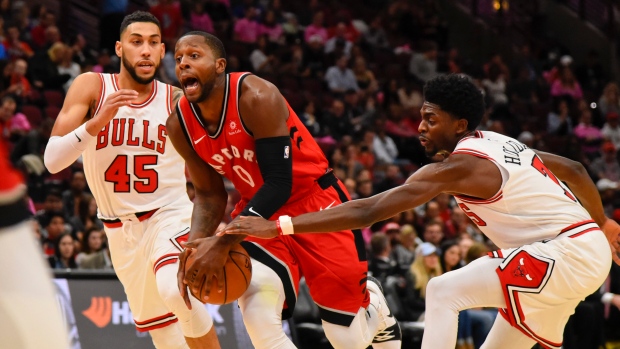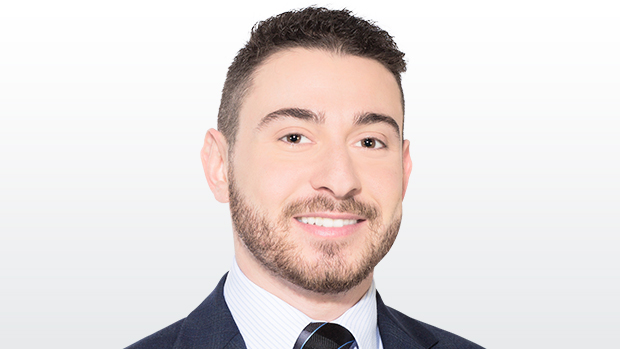 TORONTO – C.J. Miles started referring to the Toronto Raptors' bench as the "best in the league" back in training camp, long before there was any hard evidence to support that claim.
It was a nice sentiment from the team's newest member but one that seemed wildly hyperbolic at the time considering Toronto's revamped, youth-infused second unit had yet to log a single regular-season minute together.
That group consisted of six guys who, combined, had played fewer than half as many NBA games as Miles, so you can bet he was trying to inspire confidence in them more than anything else. Still, he saw something special in those young men, something that many of us – who wondered whether the team would be deep enough – may have missed.
"Those guys had just been drooling, basically, waiting for a chance to get out there and go at some other people and prove themselves," said the 13-year NBA veteran. "They've gotten a chance to do it together, which I think makes it more fun because they spent all summer together and they work together every single day."
A quarter of the way into the season, the Raptors' second unit has been a revelation, the unexpected strength of a team that improved to 15-7 on Tuesday. They haven't just been good, they've been historically good. Toronto's bench is outscoring opponents by a league-best 11.3 points per 100 possessions. Over a full season, only one team (the 2011-12 Chicago Bulls) has produced a better bench net rating in the last 20 years.
With Dwane Casey employing an expanded rotation for much of November, eight different players have made regular contributions off the bench and, outside of Miles, they've each been in the league for less than five years. What they lack in experience they make up for in familiarity with each other and the team's new system, which they all credit to the time they spent together over the summer.
"I think it translates a lot," Norman Powell told TSN earlier this week. "When you spend time with guys you see their sacrifice and struggle with the game, you're able to connect, become closer. You start to care for one another and want to see each other do well and succeed."
"It just helped that we were all together," said Pascal Siakam. "We had those little camps in L.A. and stuff where we were all together, just hanging out. We just enjoy each other's company. So it's easier on the court just to play, because we know each other."
In mid-June, about six weeks removed from last year's second-round playoff elimination, most of the Raptors' young players reconvened in Toronto to begin a three-month-long off-season training program, the bulk of it held in Los Angeles and Los Vegas.
They spent the first half of July in Vegas, where the NBA hosts its annual Summer League. Soon-to-be sophomores Siakam, Jakob Poeltl and Fred VanVleet participated, along with Alfonzo McKinnie, who was working to make the club. Powell, Delon Wright, Lucas Nogueira and Bruno Caboclo had graduated from Summer League but were all around the team, as was recently drafted rookie OG Anunoby, who was still recovering from a knee injury.
With the exception of a short trip back to Vegas for a few that attended Tim Grgurich's famed skills camp in August, L.A. was their home the rest of the summer. They stayed at the W Hotel and would train on the UCLA campus, at the Clippers' or Lakers' facilities and at Santa Monica College. "Wherever we could find a gym and just get work in," VanVleet said.
Raptors assistant coach Rex Kalamian ran the morning sessions, which were heavy on conditioning but also incorporated elements of the team's new open offence – essentially giving the young guys a head start on the vets in learning the system changes. They would head back to the hotel for a power nap before returning to the gym in the afternoon. Some days they would scrimmage against five guys from another NBA team, including Russell Westbrook and a few of his Thunder teammates on a couple occasions.
"It was intense," Powell said. "There was a lot of trash talking, just pushing each other to be the best player they can be, pushing through the fatigue and the adversity and talking about the season, being ready for the opportunity and doing whatever it takes to be able to get on the court."
Initially, the group had a pretty good idea Powell's role would expand in the coming season. Then, when Cory Joseph was traded to Indiana, they knew Wright would see an uptick in minutes. As the weeks went on the roster continued to change. DeMarre Carroll, Patrick Patterson and P.J. Tucker were all on the way out. Both Casey and Masai Ujiri assured them they would get an opportunity to earn their way into the rotation.
"I think we were kind of like, alright, we've got to see it to believe it," VanVleet remembers. "We were going to keep working and doing our thing [regardless] and whatever minutes we get we were going to take it and run with it, and here we are."
Although a few guys joined in progress, or ducked in and out – Poeltl spent most of August back home in Austria, for instance – it gave them a chance to bond, both on and off the court. They would grab food in between workouts, go for dinners at STK steakhouse, go to the mall, a movie or to Topgolf in Vegas, or just hang out at the hotel.
Many of them already had shared experiences to speak of – like being in the same draft class or playing together in the G-League – but they all seem to have come away from this summer with a greater appreciation of what they have in common.
Powell was a second-round pick. VanVleet, an undersized point guard, went undrafted. Siakam, who didn't start playing basketball until he turned 16, was selected 27th overall. Poeltl is the first Austrian-born player to make the NBA.
"If you think about it, they're all great guys," Siakam said. "Everyone has a story. Every story is different and I think you can just relate in different ways. It's easy to just talk and all hang out."
"To be cohesive and to have chemistry you've got to have kind of like this common denominator," said VanVleet. "And I think spending time with each other and being bench guys and all of us have been through situations where we're not playing as much as we want to gives us all that same attitude."
The starters are coming around of late, thanks in large part to the strong play of Kyle Lowry and Serge Ibaka, but it took them some time to get on the same page and figure out the new offence.
Meanwhile, the reserves have been ahead of the curve. It didn't take them long to develop an identity. They come in and change the game with speed, ball movement and defensive versatility. Scoring as many or more points than the other team's bench in 17 of 22 games so far, they've routinely bailed the vets out after slow starts or expanded leads in the second and fourth quarters.
"Our bench is everything," said DeMar DeRozan. "It's great to see it. We compete against [them] every time we practice and sometimes they win in practice, so it's not surprising when they go out there and we see them holding it down the way they do."
DeRozan, Lowry and Jonas Valanciunas are situated on the near side of the Raptors' locker room, with the other vets adjacent to them on the back wall. Generally, that's where the media traffic is after games. On the far side is where you can find the young guys. Following Friday's win over the Pacers, a night in which the bench scored 50 points, a hoard of cameras gathered in front of VanVleet's locker. "This used to be the quiet side," he joked with his neighbours, Poeltl and Powell. The three of them took turns heckling each other during their scrums, not unlike Lowry and DeRozan have been doing for years.
Miles didn't find out he would be coming off the bench until late in camp but it wasn't hard for him to fit into what that group had already built. It was a natural thing, he says. Specifically, he mentions the mutual trust that exists between them. There's no ego, no agenda.
Of course, he still calls them the best bench in the league, only now there's a real case to be made.